09.07.16
N16 8JN
Dalston
Music
Festival
Vol.2

Dalston Music Festival is a community event intent on bringing everyone together in the name of music. In partnership with Dalston Studios & London Borough of Hackney, Dalston Music Festival is a celebration of the Borough's best music and culture.
Access

Dalston Kingsland (Overground towards Stratford) – one minute walk from Gillett Square. Connect from Highbury & Islington (Victoria Line)

East London Line

Connects Dalston Junction to New Cross, Crystal Palace, West Croydon and Clapham Junction. (3 minutes walk up Kingsland Road)

Buses

From Liverpool Station 149 (N149)
Other routes 67, 243 (N243), 30, 76, 38 (N38), 56, 277

Opening time

2pm – 6am

Stage times will be available at the info point on Gillett Square and in the programme section of the website (coming soon)


Contact
Dalston Music Festival Unit 7, Stamford Works
Dalston
London N16 8JH

info@dalstonmusicfestival.com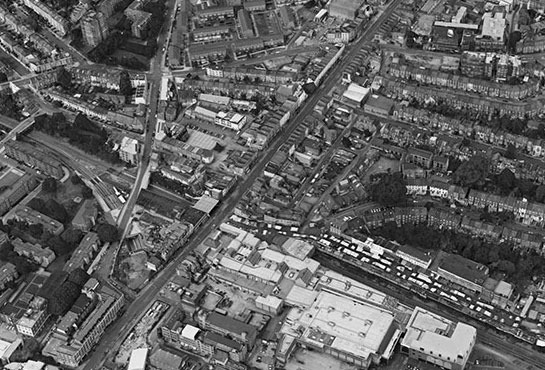 Supported by
Dalston Music Festival
Director/founder
Andrew Bunsell
Creative Director
Marie d'Elbée
Project manager
Pauline Le Divenach
Curators
Andrew Bunsell, Tom Relleen, Anthony Chalmers, King Knut, Charley Sharp, Alexis Blondin, Raphaél de Montalembert and Robert Beckford
Visual identity and design
Mathias Clottu
Assistant
Lauren Budestschu
Website Programming Luke Barlow
Production assistants
Chris Langaigne, Francine Perry, Naomi Jackson
Special thanks to London Borough of Hackney, Cory Defoe, Lucy McMenemy, Dalston Studios, Open Source, Adam Hart, Vortex Foundation, Name PR, Damien Fry, Fountain of Youth, Kaffa Coffee, Brunswick East, BIB
1 wristband - 10 stages
| | |
| --- | --- |
| Early Bird | £10 |
| Limited Release | £15 |
| Final Release | £20 |
| On The Day | £25 |
Free Outdoor Stage
On Gillett Square
Tickets available at Dalston Studios, or online at
Billetto
,
YPlan
and
Dice
.
Wristbands will be available for collection before the event at Dalston Studios, or on the day at the ticket office on Gillett Square between 11am and 10pm. Valid ID required.
Full programme coming soon!
previous artist
next artist
Alan Weekes
Listen
Website
previous artist
next artist
Anthony Chalmers
Anthony Chalmers is the booker of Baba Yaga's Hut & Raw Power Festival and DJ on NTS Radio & Resonance FM. He's been a tireless promoter of experimental and left-fiend in music in London through his live nights, eclectic DJ sets & weekly podcast the Independent Music Podcast.
Website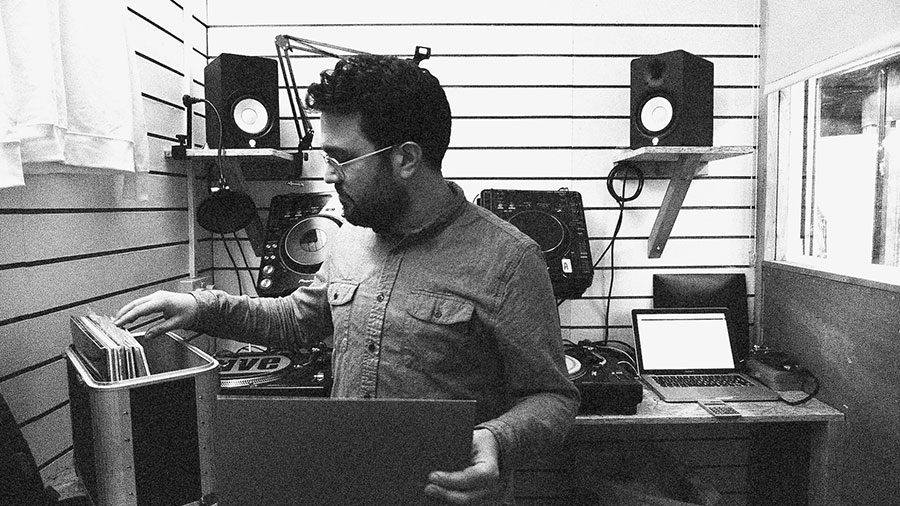 previous artist
next artist
BAS JAN
The three-piece line-up of Serafina Steer, Jenny Moore and Sarah Anderson deal out a vibrant, insouciant and defiantly uncategorisable brand of experimental pop, as indebted to the off-kilter stylings of The Slits as the elegiac strains of Steer's solo work. Dealing out poignant tales of the everyday and kraut-inspired wig-outs alike, Bas Jan are as punk rock in spirit as they are poetic.
Listen
Website
Facebook
Soundcloud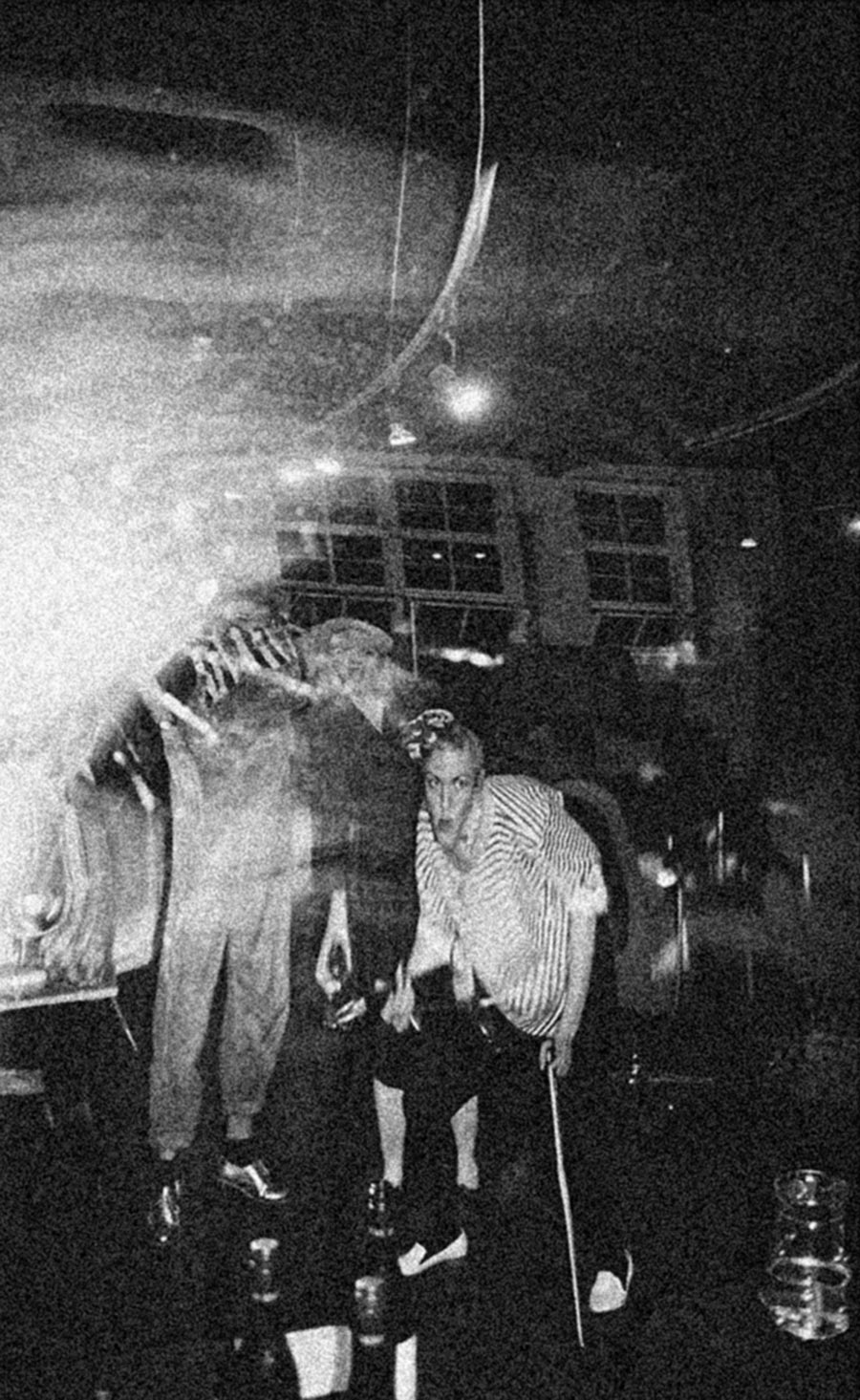 previous artist
next artist
Beat X Changers
Facebook
Soundcloud
Bandcamp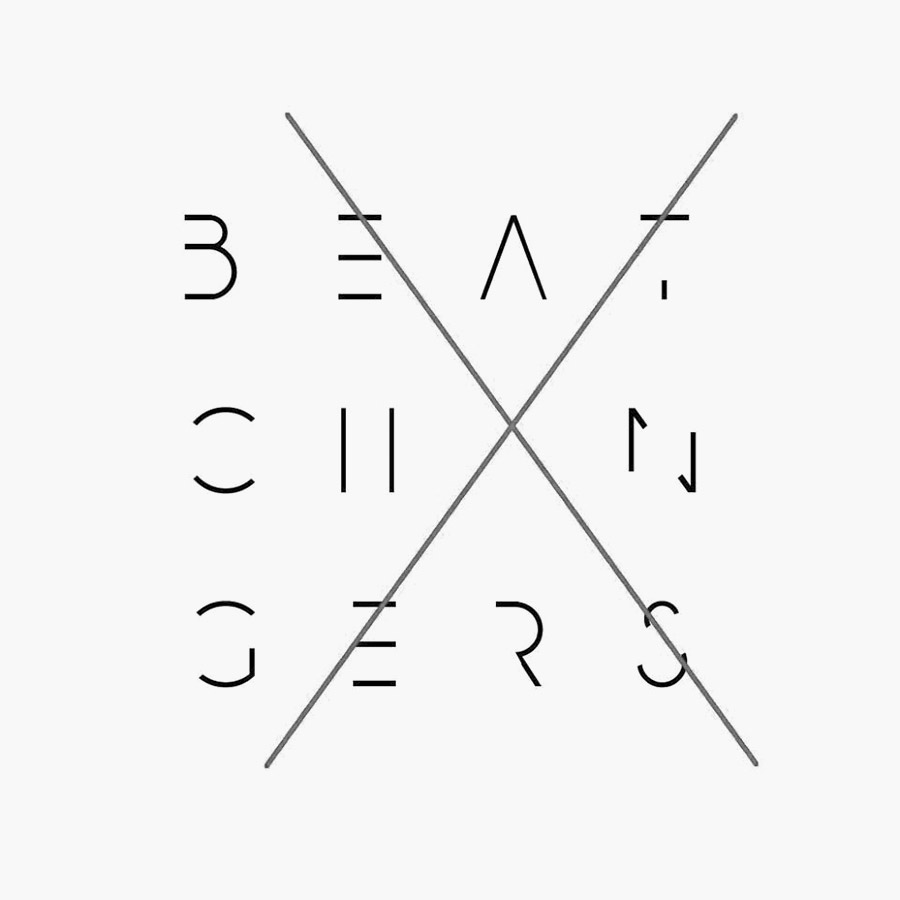 previous artist
next artist
Black Volume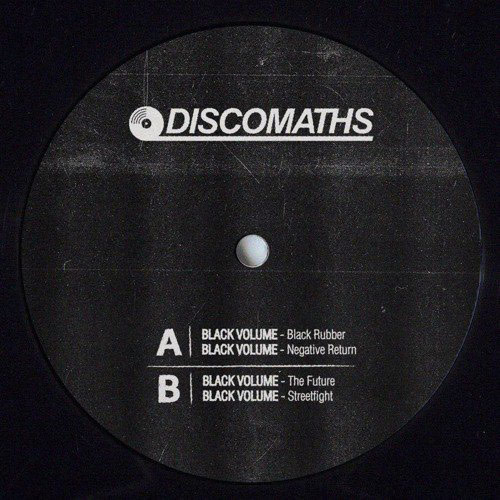 previous artist
next artist
Brian Edd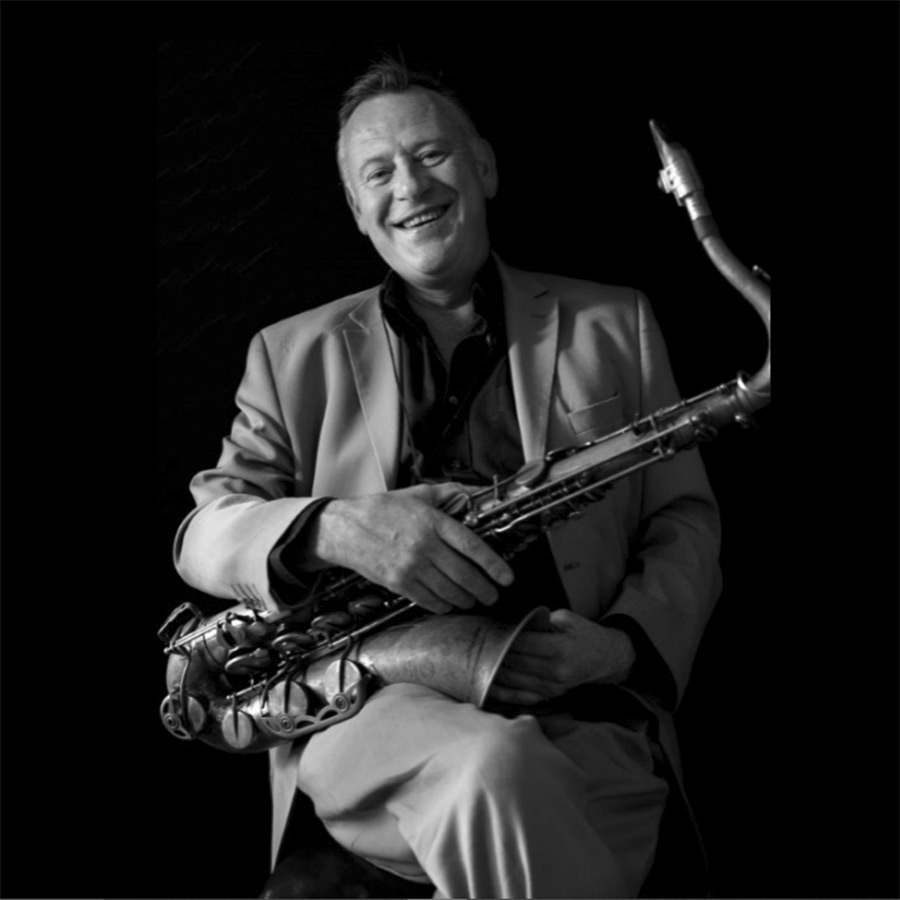 previous artist
next artist
Britain's Got Reggae
Britain's Got Reggae highlights the wealth of Reggae talent on offer in the UK and pushes for the return of Reggae to the forefront of pop culture, providing opportunities for the next generation of Reggae artists and listeners to connect with UK talent and embrace the Reggae music culture.
Line-up:
Claire Angel
Stushie
Rumour Castro
Glama Wayne
LiveWire The1
Ms Sunrize


previous artist
next artist
Chuggy (Emotional Response /
Emotional Rescue)
As founder of 3 labels under the Emotional Recordings banner (E Response, E Rescue and Especial) as well as co-running the obscurio label Sacred Summits, it is surprising Stuart Leath (aka Chuggy) has time for travel and play records, but over the last few years he has again been getting behind the decks to delve through his vinyl collection.  From ambient to techno, dub to disco, funk to four to the floor, inner space to outernational, see what musical curiousities emerge.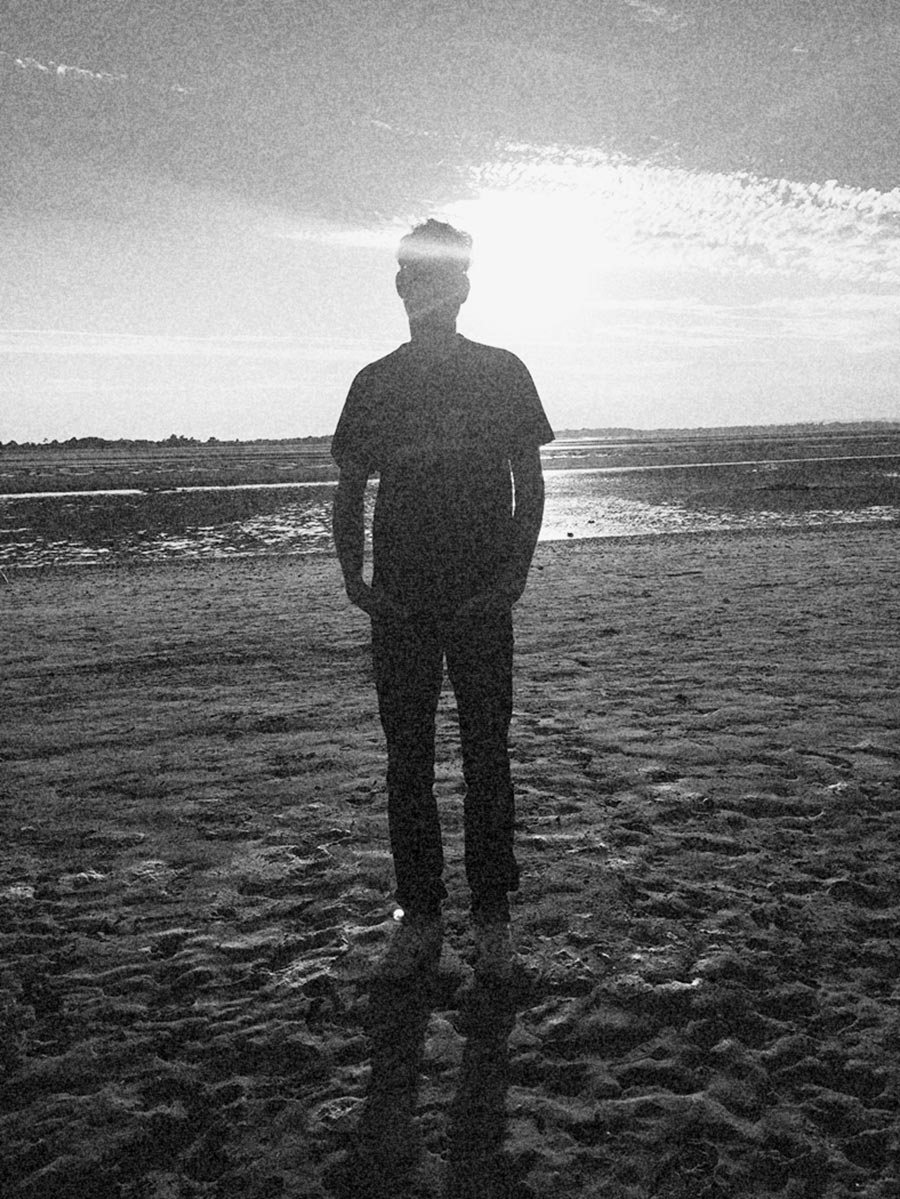 previous artist
next artist
DEEK Recordings
'Pop, not slop!' is the mantra and DEEK Recordings chants it from the rooftops. Set up by Nathan Jenkins (Bullion) in 2012 to release his music and collaborations, it's turned into a home for pop-leaning artists with a mind to create something interesting. Jenkins collaborated with Laura Groves and Tic Zogson (Young Turks) to form Nautic, who hit a sweet spot with 'Fresh Eyes' in 2012. This inspired a move to reel more musicians and songwriters into the fold including Jesse Hackett who sparred with Jenkins on BLLUDD RELATIONS. Groves' beautiful solo EPs followed, with contributions from the growing family of DEEKs; one Fabiana Palladino, daughter to Pino, on drums. 
More recent additions to the label, Thool and Never took things broader still. Thool's lush brand of world-dance music spun heads last year and Never's Guy Gormley (yup, more heavy heritage) and Sam Bardsley went sombre and deadly-sweet with 'Don't Touch Me Now' - see YouTube.
Jenkins self-released his debut Bullion album via DEEK in February with singing and playing from Sampha, drum king Tom Skinner and violinist Raven Bush… and the ball keeps on rolling, steady and true. Only last month near enough all DEEKs came together to contribute cover versions to 'Extraordinary Renditions', the 2nd compilation of its kind on the label.
Keen supporter and friend to DEEK Charlie Bones is NTS Radio's breakfast don. To know him is to know positive music and by God do we need it!
Catch Groves, Never and Thool live at Dalston Music Festival with records and mp3s from Bullion and Bones. 
LINE UP
Laura Groves
Never
Thool (debut London show)

+ DJs Bullion & Charlie Bones

Website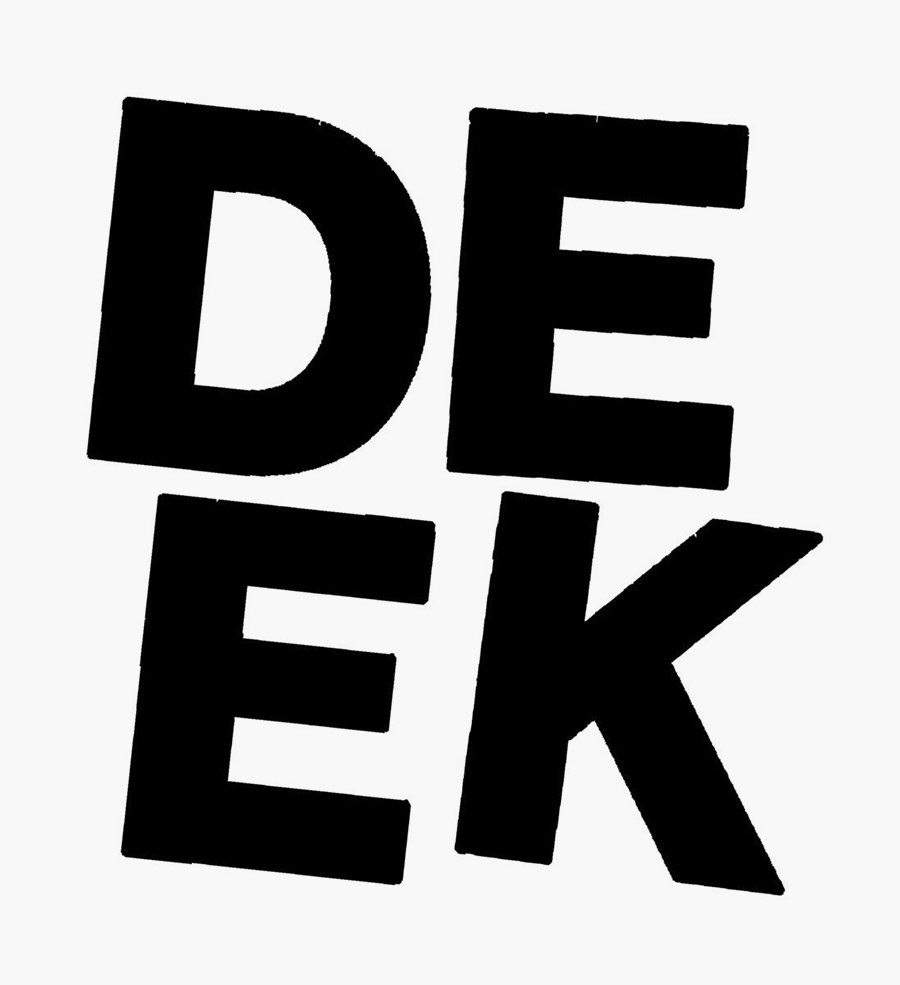 previous artist
next artist
DJ Bullion & Charlie Bones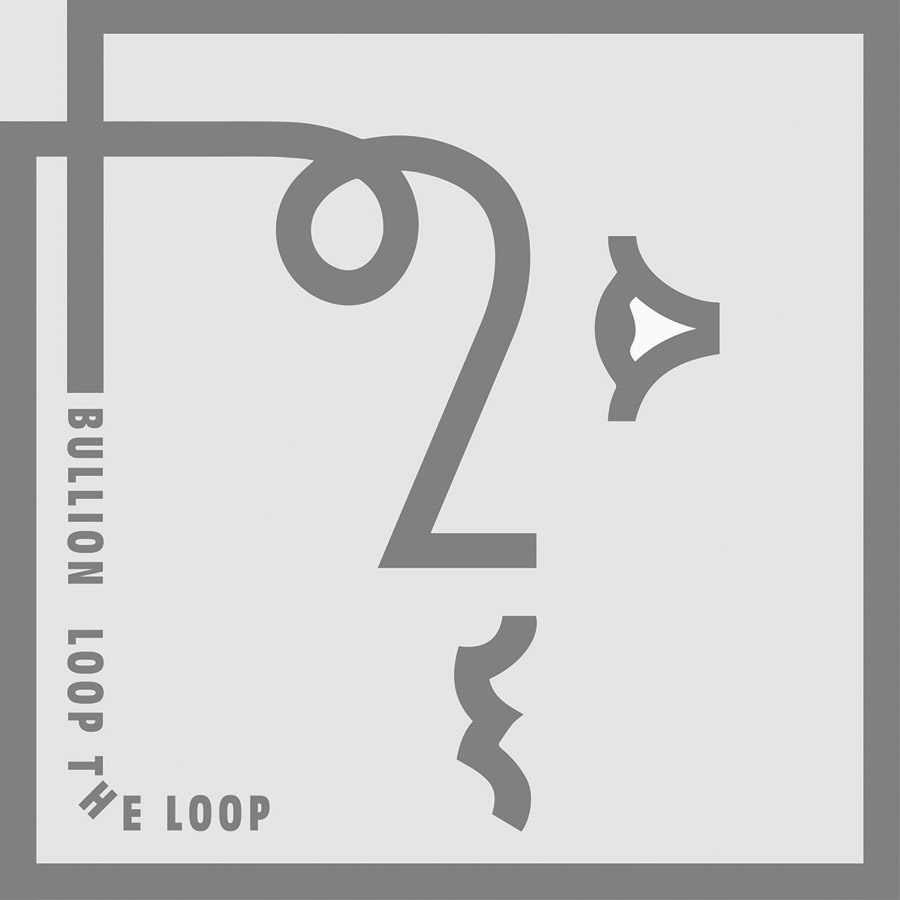 previous artist
next artist
DJ Yared Markos (Kaffa Coffee)
Smooth Ethiopian jazz beats with Kaffa Coffee
Website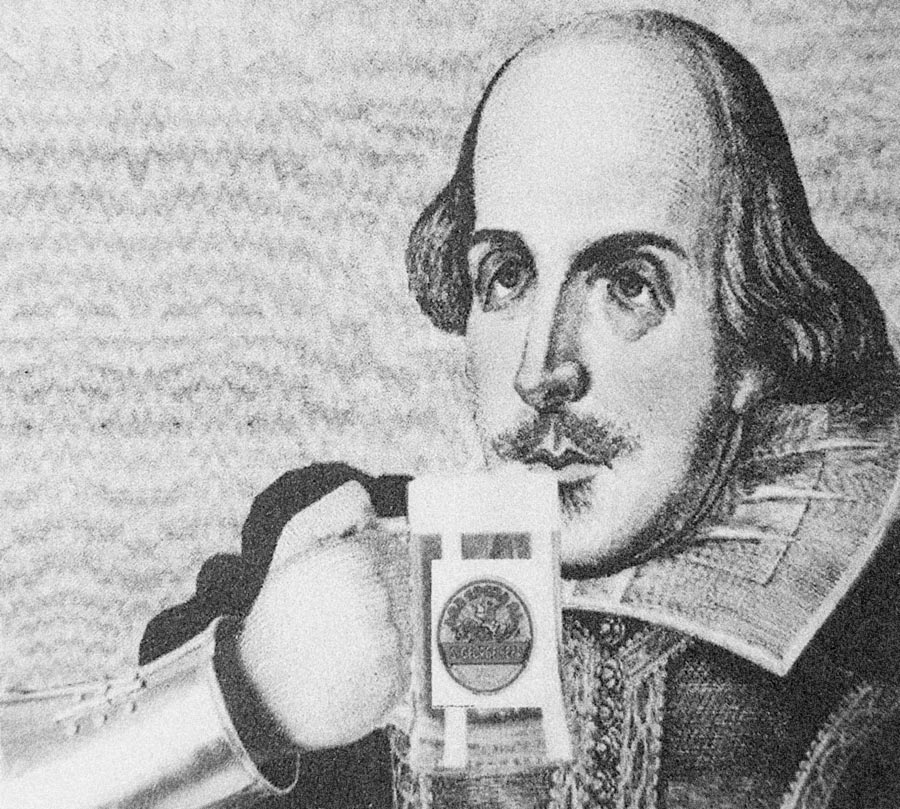 previous artist
next artist
Fumaça Preta
With vocal whispered, ranted and screamedin Portuguese and Spanish, sounds lazered across time, and tropical rhythms, analog synths and fuzz guitars fighting for supremacy, this band never deliver what you expect.
Fumaça Preta took the world by storm by the end of 2014 with the release of their critically acclaimed debut on Soundway Records. Since then, their intensive touring schedule has taken them up and down Europe. Live, the band is known for their explosive energy, drastic dynamics and their frenzy of disparate influences that drives the crowd into a bewildering mix of grooving and head banging.
Having made a name for themselves as a cutting edge, genre-bending and incendiary live act, Fumaça Preta is now pushing a step further with the release of their long-awaited second album, "Impuros Fanáticos", on Soundway Records. Crossing psychedelia, free jazz, 70's metal, tambú, funaná, voodoo, fado and a lot more, the album is an improbable musical cocktail and a journey of wild experimentation.
Listen
Website
Soundcloud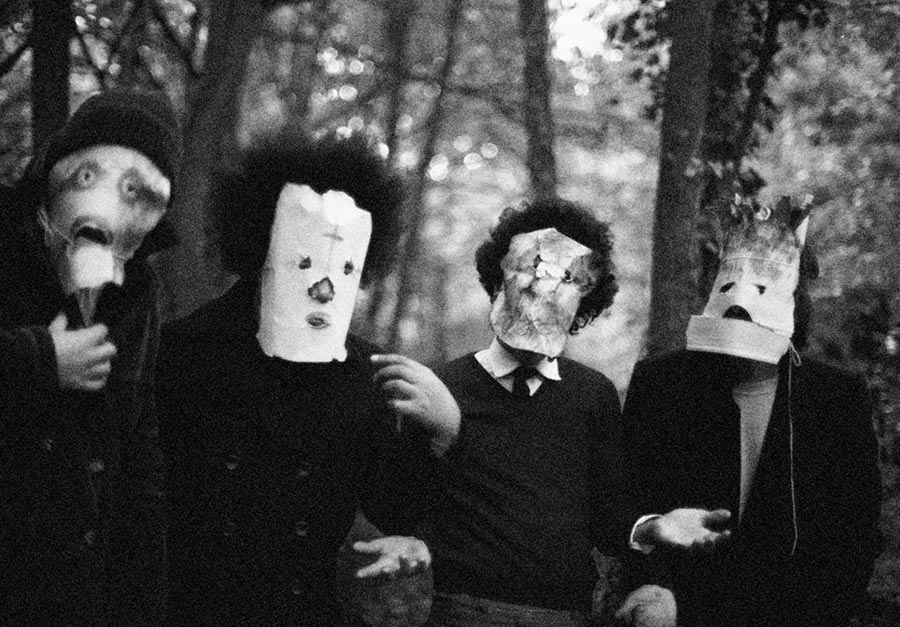 previous artist
next artist
Grand Union Orchestra
Opposite Dalston Junction Station there is a large and impressive 'Peace Mural', depicting an imaginary but exuberant street band of Hackney musicians a generation ago.
Inspired by this Mural, Grand Union Orchestra decided to bring it to life, creating an intergenerational community band through a series of free, inclusive workshops and performances.
The Band will be acoustic and capable of playing with minimal ampli cation, open to all adults who play western and non-western instruments - wind, brass, strings and percussion of all kinds.
Launch workshop will happen on Saturday 9th July as part of Dalston Music Festival and will be led by multi-instrumentalist Gerry Hunt and Grand Union musicians representing every major global musical tradition.
To find out more, or to join this extraordinary new band: email mail@grandunion.org.uk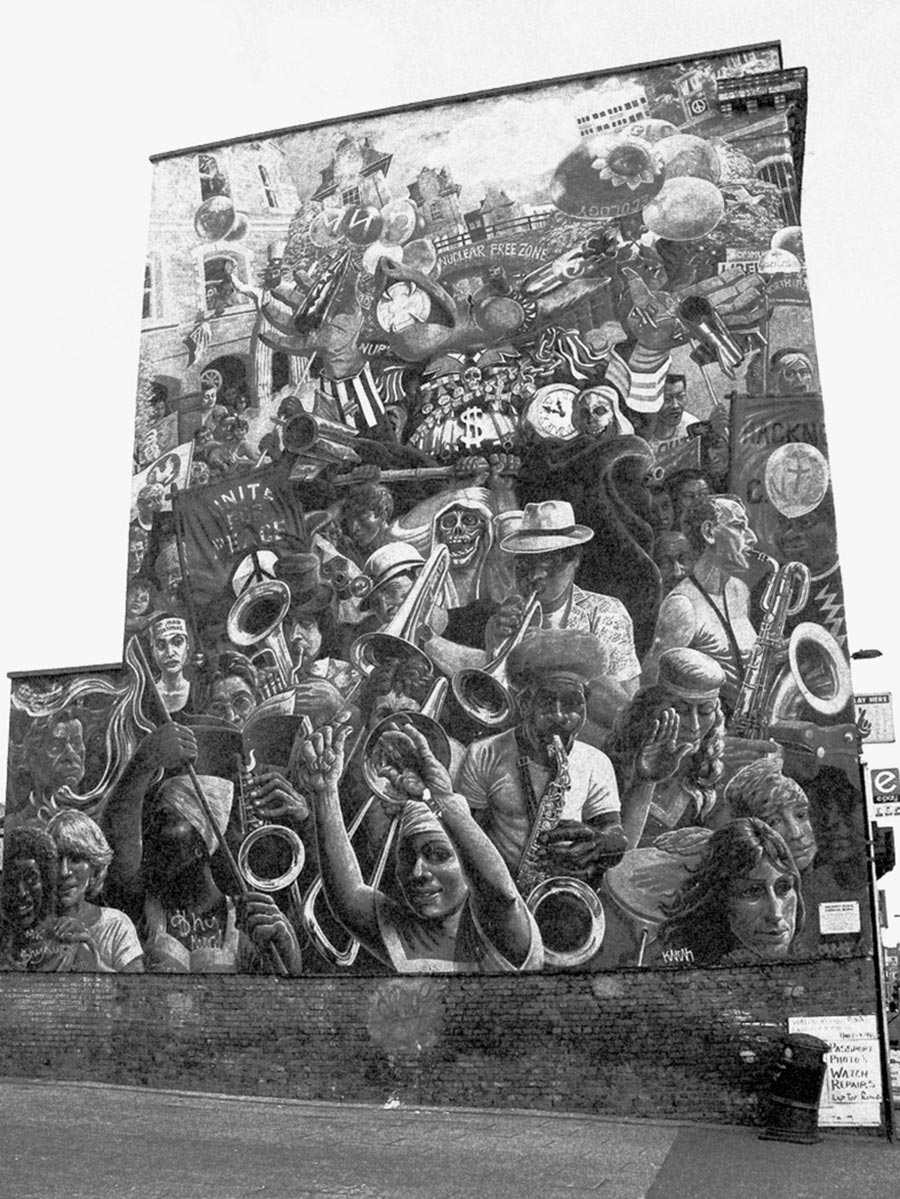 previous artist
next artist
KOVES
Haunting indie electronica from Dalston, East London, born in 2016.  An audio/visual collaboration between British music producer/songwriter Ben England and New Zealand born video producer/singer Mark Robertson.
Facebook
Soundcloud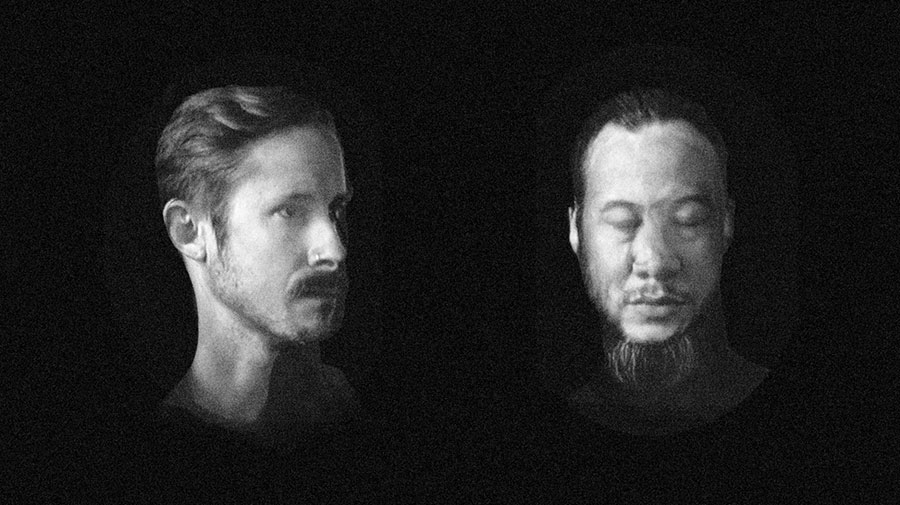 previous artist
next artist
La Leif
La Leif is a London based artist who combines ethereal electronic moods with sounds recorded in situ. Her music is underscored by a driving sense of rhythm that stems from deep roots in drumming.
Listen
Website
Facebook
Soundcloud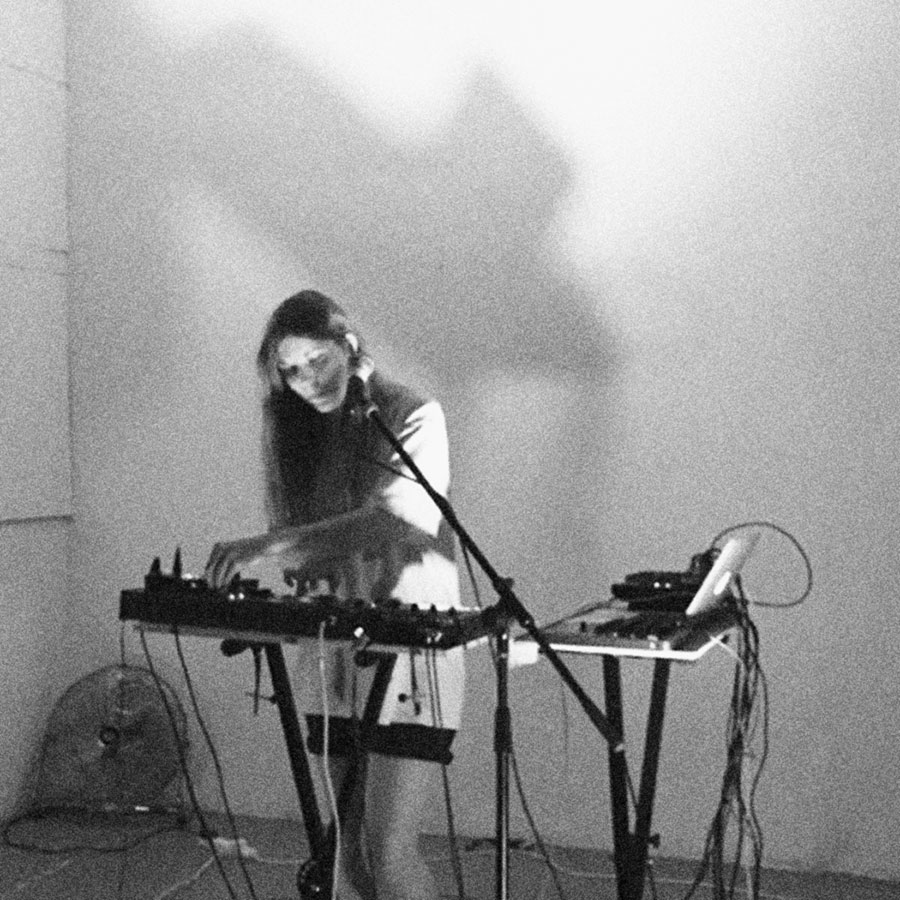 previous artist
next artist
Laura Groves
More information coming soon
Listen
Facebook
Soundcloud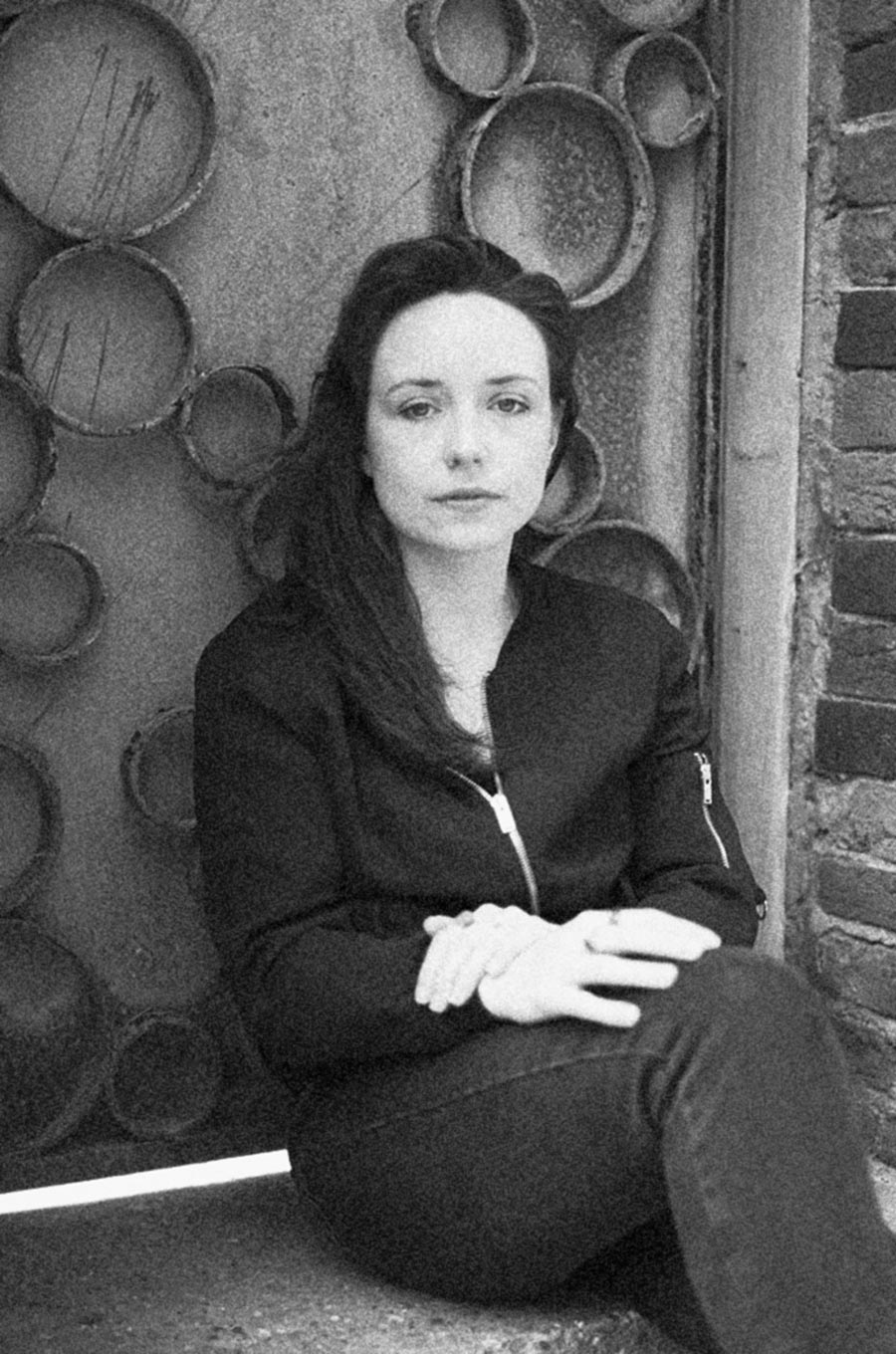 previous artist
next artist
Never
Website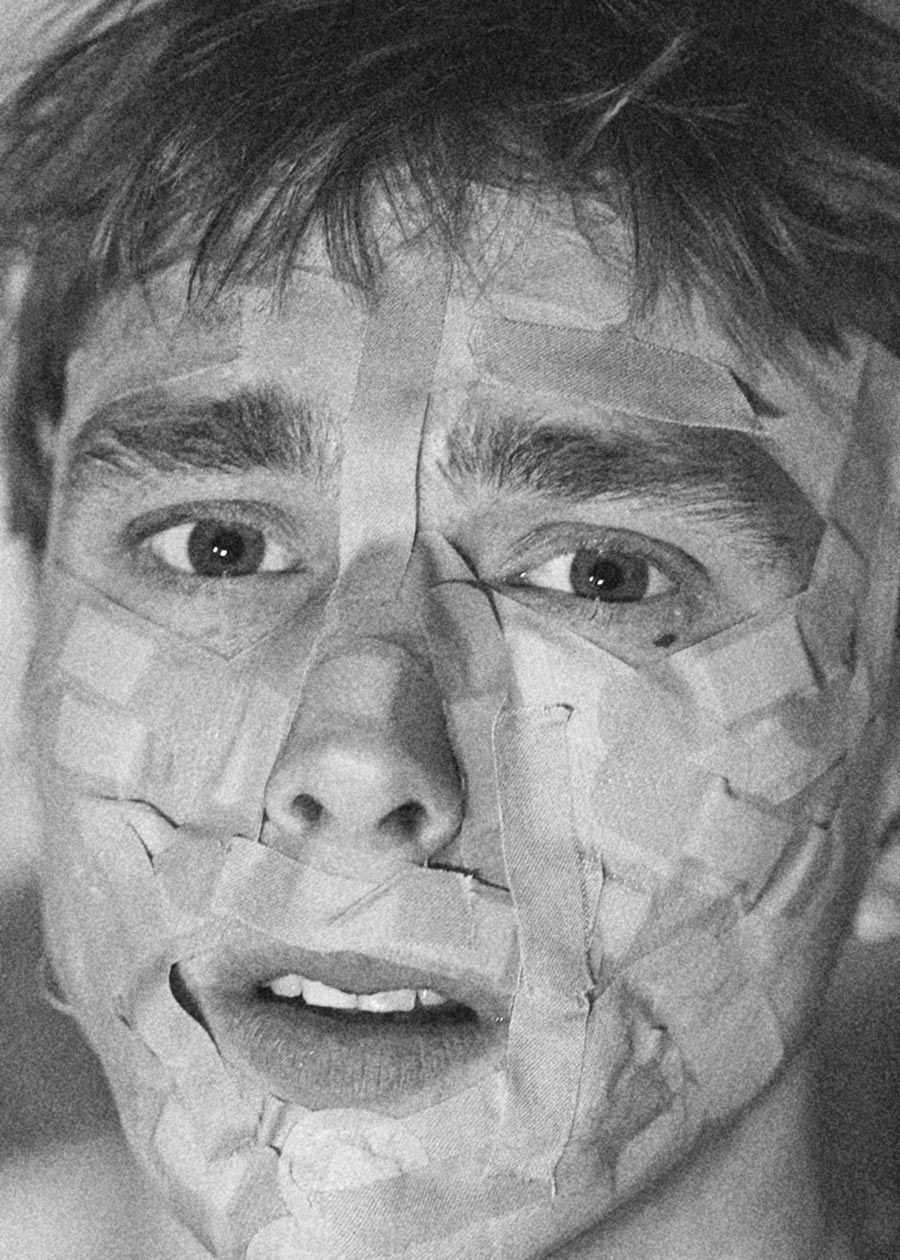 previous artist
next artist
Newton Dunbar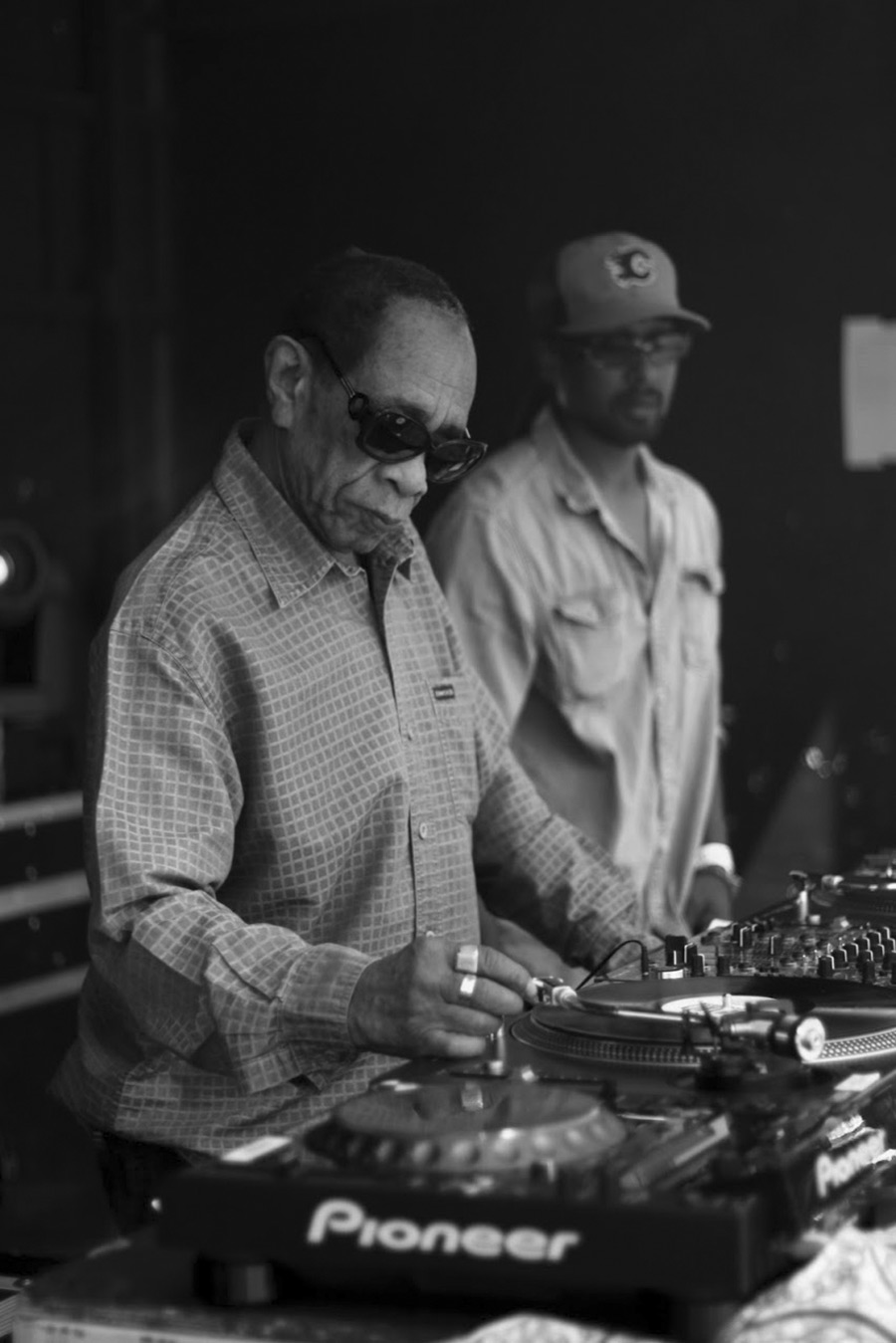 previous artist
next artist
Not Waving
Not Waving is the solo alias of London-via-Italy producer Alessio Natalizia, an ambitious project through which he's been tirelessly churning out woozy analogue electronics.
Since 2013, Natalizia has released the murky atmospherics of debut Umwelt, followed by the sublime, cassette-only Redacted, the hazy, stargazing experiments of his Human Capabilities album and the ice-cool sci-fi techno of the Intercepts split LP with Pye Corner Audio. Each of these showcased his  impressive stylistic scope, but it might be on the Voices series, initially a trio of low-key cassettes that were compiled into one release last year, that you can successfully gage the breadth and depth of his musical experiments. His evocative analogue electronics swerve from wistful analog distortion to jerking EBM club slammers, a style that found a fitting home on his closely affiliated label Diagonal. Packing the madness of a Diagonal record with the locked-on EBM of late '80s Belgium and reliably effective Italian 'floor finesse Not Waving's music is utterly ruinous and sprung for the rave.
The new album Animals harnesses the wanderlust of Natalizia's spate of previously released music but dials up the wildness, spitting out a careering sequence of tracks that feel as warped, deep-raved and giddy as a night out in the city they were forged. These are tunes — no, songs — for post-work smash-ups, weekenders and sore commutes. And make no mistake, although  Animals occasionally bites hard at the business end of the 'floor, this is Diagonal's most POP record yet, with Natalizia's songwriting sensibility conjuring moments of tenderness and beauty to offset the manic strobe lighting and droppin' sweat.
Listen
Website
Facebook
Soundcloud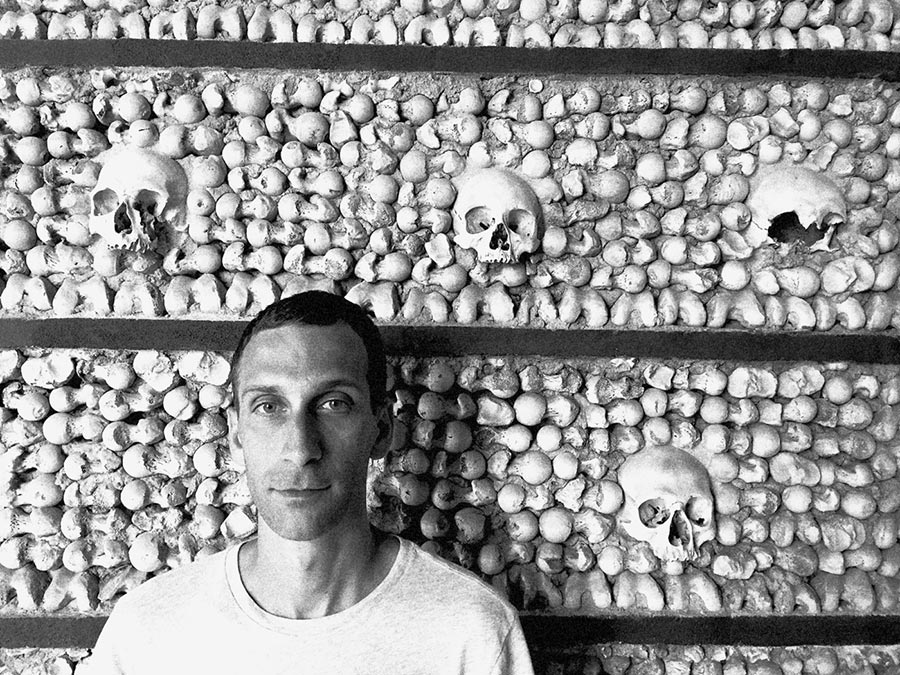 previous artist
next artist
Orchestra Elastique
Ochestra Elastique are an international London-based collective dedicated to testing the possibilities of improvised music and live scoring with a touch of psychedelia, avant classical, drone, ambient, electro-acoustic, minimalistic, krautrock amongst other yet unknown genres.
Listen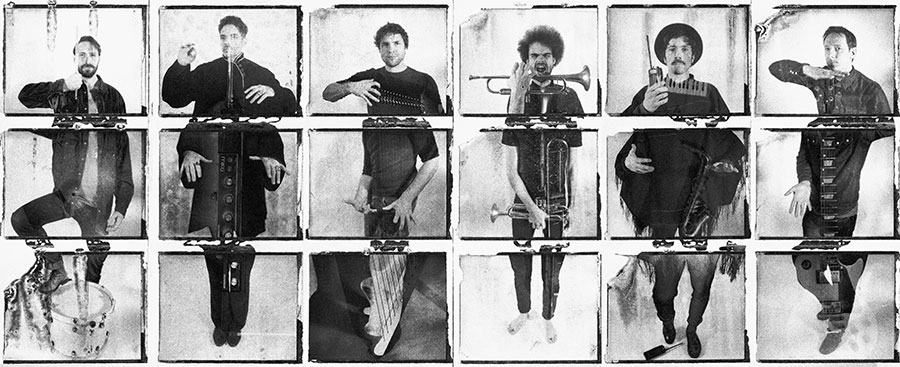 previous artist
next artist
Peter Raw
previous artist
next artist
Point Carré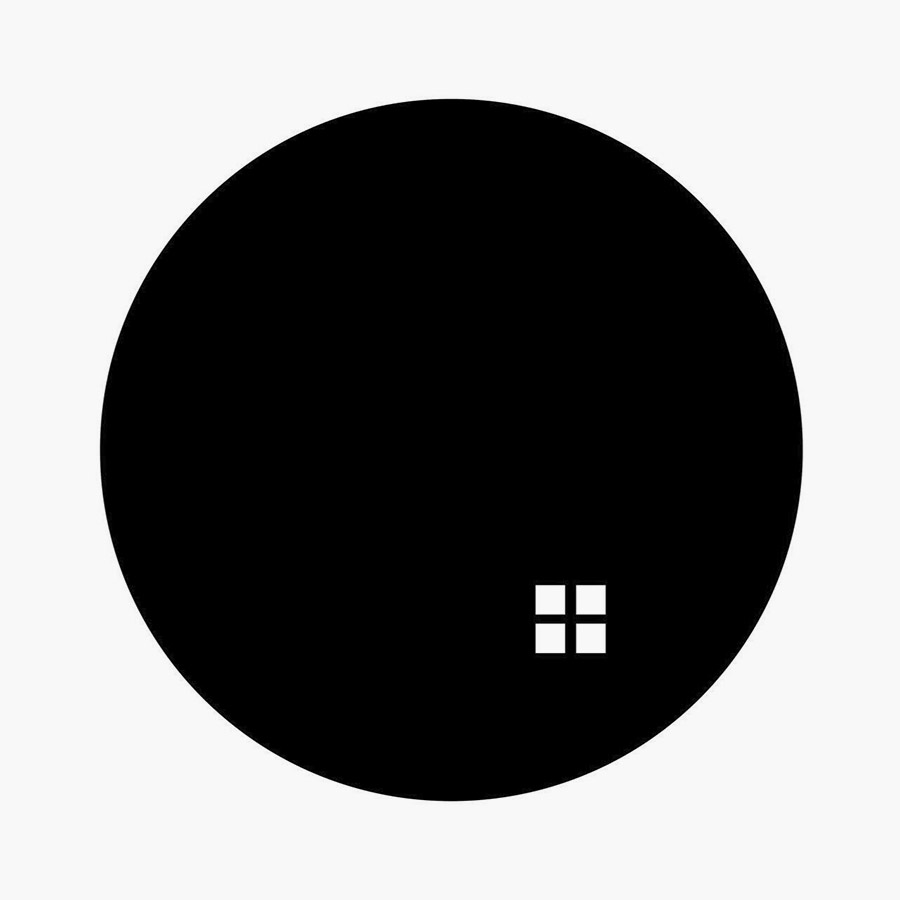 previous artist
next artist
Primitive World
Listen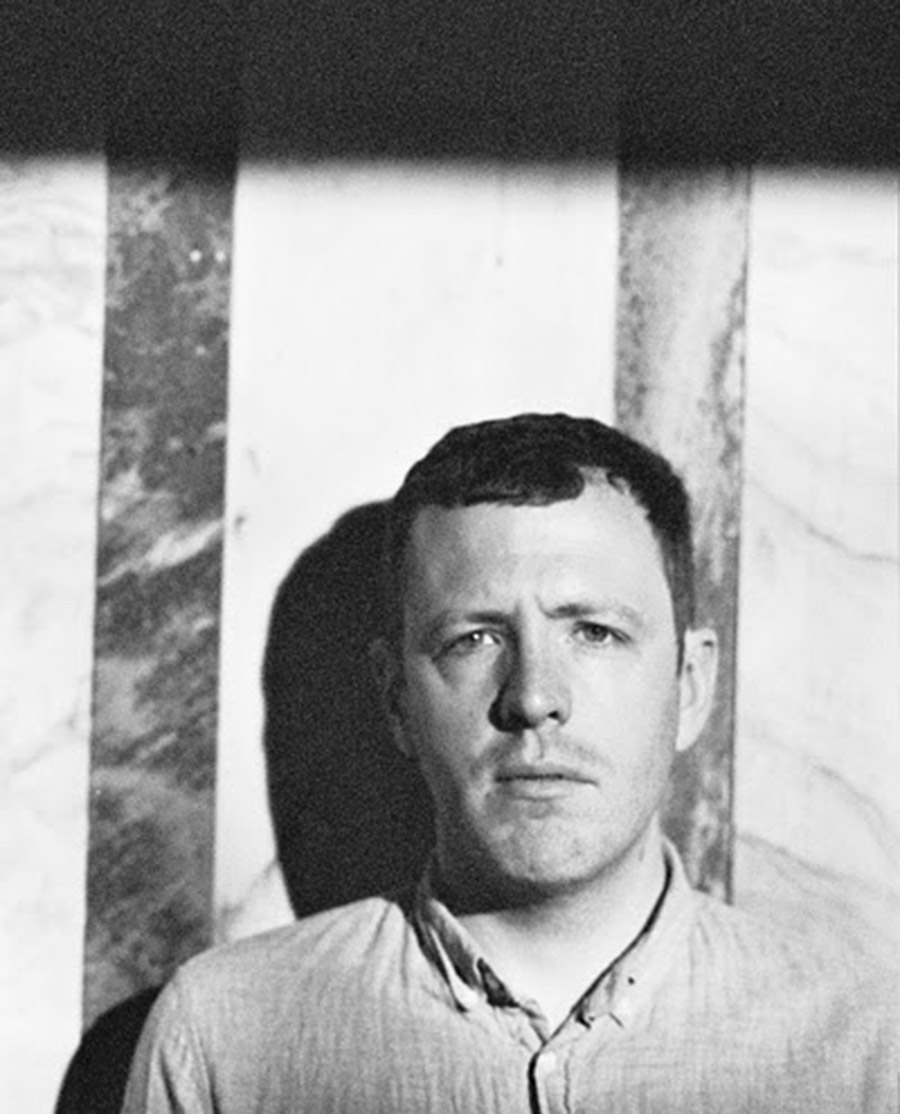 previous artist
next artist
Pollyanna Valentine
California/London
Ensemble of varied collage 
Dreamy... psyche folk... Lo Fi/Hi Fi pop muse 
Soon to release debut EP featuring collaborations with LAetitia SAdier (Stereolab) Valentina MA and Cathy Lucas ( Vanishing Twin)

Listen
Facebook
Soundcloud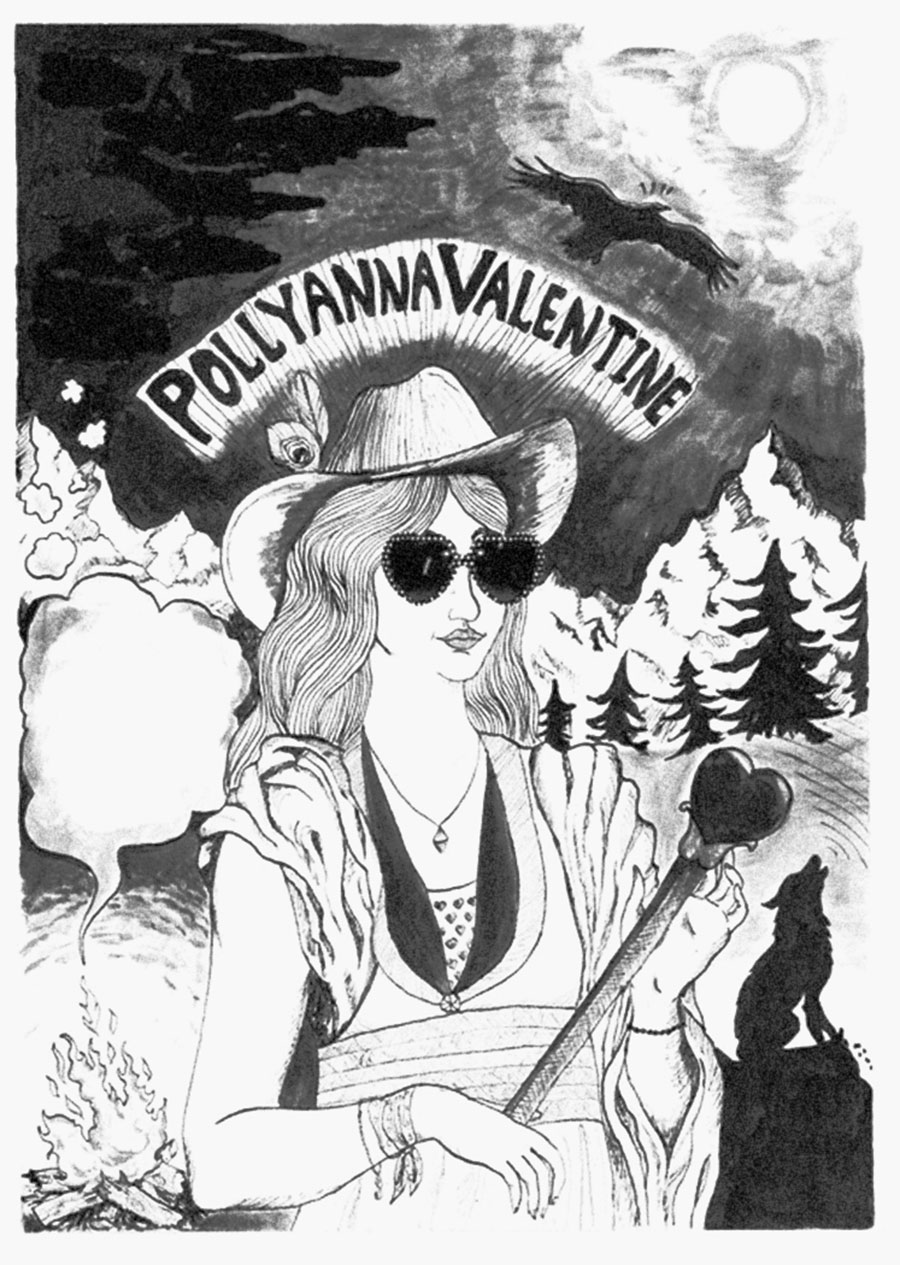 previous artist
next artist
Roger Robinson & Disrupt
Roger is a Trinidadian writer and musician who has lived in London for 20 years. He has performed worldwide and is an experienced workshop leader and lecturer on poetry. His one-man shows are: The Shadow Boxer, Letter from My Father's Brother, and Prohibition. He was chosen by Decibel as one of 50 writers who have influenced the black-British writing canon. His workshops have been a part of a  shortlist for the Gulbenkian Prize for Museums and Galleries and were also a part of the Webby Award winning Barbican's Can I  Have A Word. He has toured internationally with the British Council and is a co-founder of both Spoke Lab and the international writing collective Malika's Kitchen.
His solo music album Illclectica was released in 2004 on Altered Vibes and was named by Mojo Magazine as number eight in the top ten electronic albums for that year. Robinson is a founding member of the band King Midas Sound whose critically acclaimed debut album 'Waiting for You' was released on Hyperdub Records. He is currently touring and recording with King Midas Sound, working on some new exciting collaborations and a new band project called Horsedreamer which will be released in June 2015 on Beating Drum Records.
Website
Facebook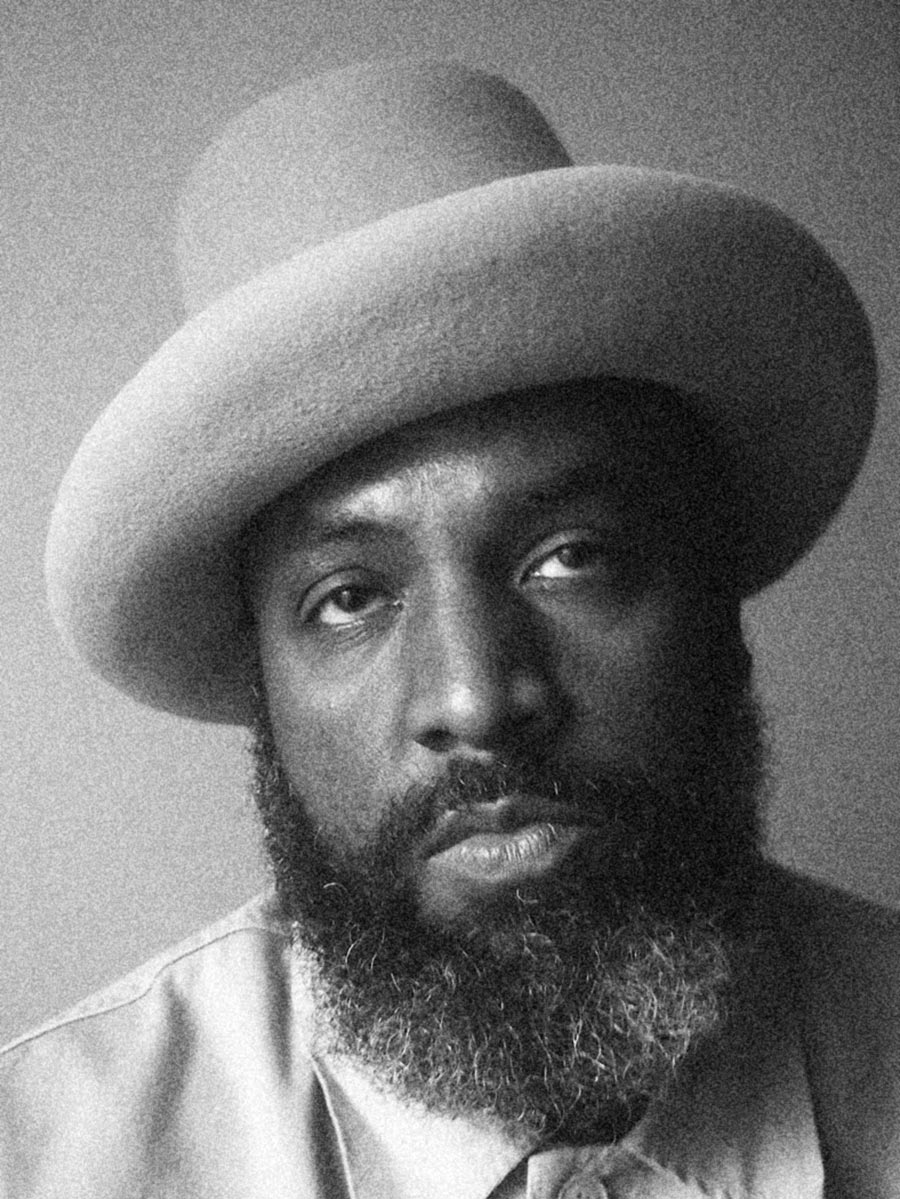 previous artist
next artist
Ruby Rushton
Tearing up the rule book, reaching beyond traditional jazz and coffee table conformity, innovative quartet Ruby Rushton, fuse hip-hop, afro-beat and electronic music to create "tomorrow's music, tomorrow's sound."
Ruby Rushton's debut album "Two For Joy" released via 22a Music, comprises of deeply personal instrumental compositions fuelled by a love of Coltrane, Yusef Lateef and Fela Kuti to more contemporary artists like Slum Village and Sa-Ra. The four-piece are led by 22a label boss Ed Cawthorne (aka Tenderlonious).
Their long-player is filled with moments of ramped-up spell-binding energy, meditative slow-build solos, and melancholic grooves. Recorded live in one day with no overdubs, "Two For Joy" is the result of four friends coming together and pouring their hearts out in the most expressive way they know how.
Ruby Rushton have been supported by the likes of Gilles Peterson (BBC 6 Music / Worldwide), LeFto, Osunlade (Yoruba), Chris Phillips (Jazz FM), Mike Chadwick (Jazz FM), Nick Luscombe (BBC Radio 3 Late Junction), Jazzwise, Music Is My Sanctuary and lots more.
In May 2016, Ruby Rushton headlined the legendary Jazz Cafe to kick off their 3 million relaunch to critical acclaim.
Listen
Website
Facebook
Soundcloud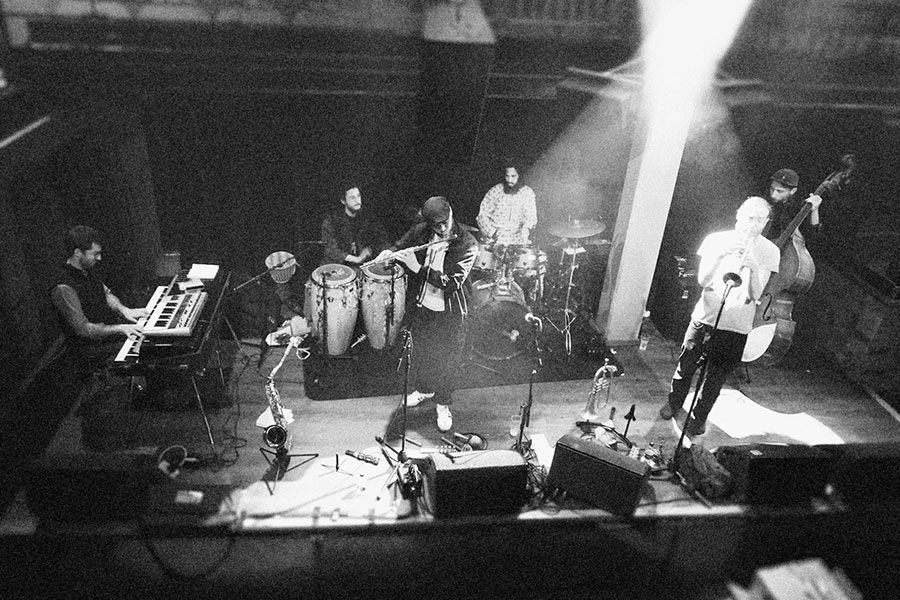 previous artist
next artist
Sad Eyes
Sad Eyes is the brain child of Dan Shutt , who like to describe himself as a nervous karaoke singer who wears all white and writes funk songs that sound like they've been submerged in the ocean. Him and his band are a regular fixture of Connan Mockasin's London shows and have released tunes via their own label ' Tasty Morsels' which they run with the Paris based dream pop band Infinite Bisous.
Website
Facebook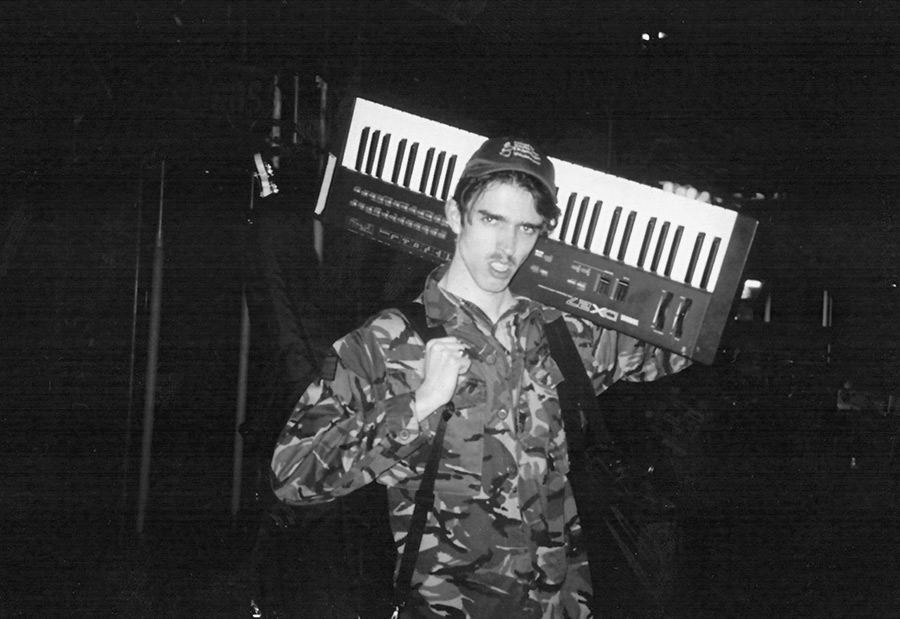 previous artist
next artist
Super Best Friends Club
Psychedelic dance band Super Best Friends Club make synthetic bliss and drummy pop with lush harmonies. They release their second album on whipped cream records in September 2016
Listen
Website
Facebook
Soundcloud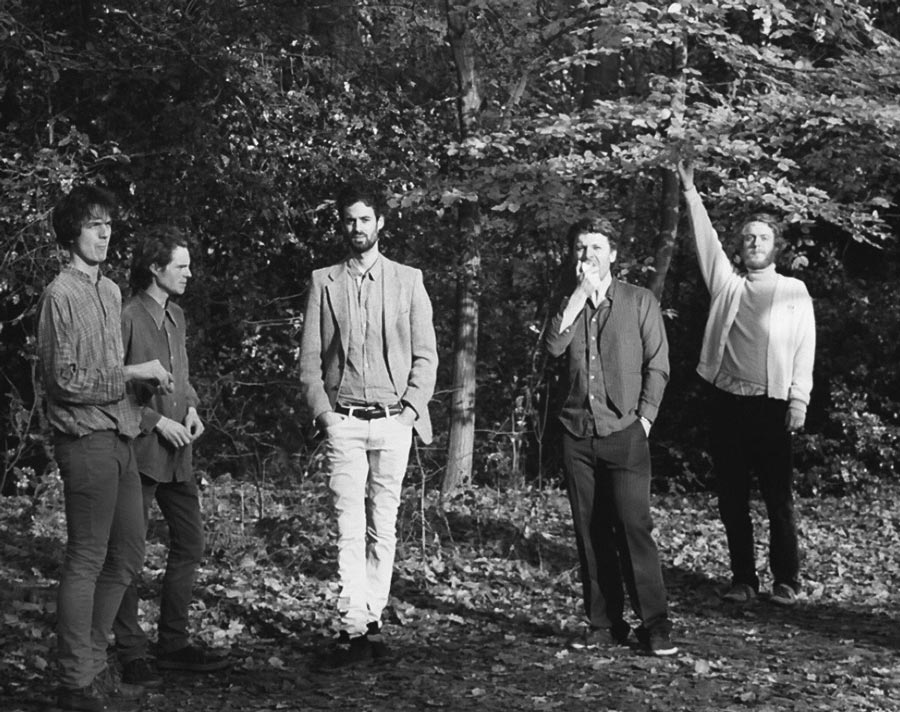 previous artist
next artist
Soccer 96
Stripped-down, amped-up analogue synth vs live drum assault
"My new favourite band" Steve Lamacq, BBC
Soccer 96 are a London + Brighton-based duo transmitting epic synthscapes over poly-rhythmic, jazz drums in a brutal cocktail of tight electronica & the spontaneous energy of improvisation.
Listen
Website
Facebook
Soundcloud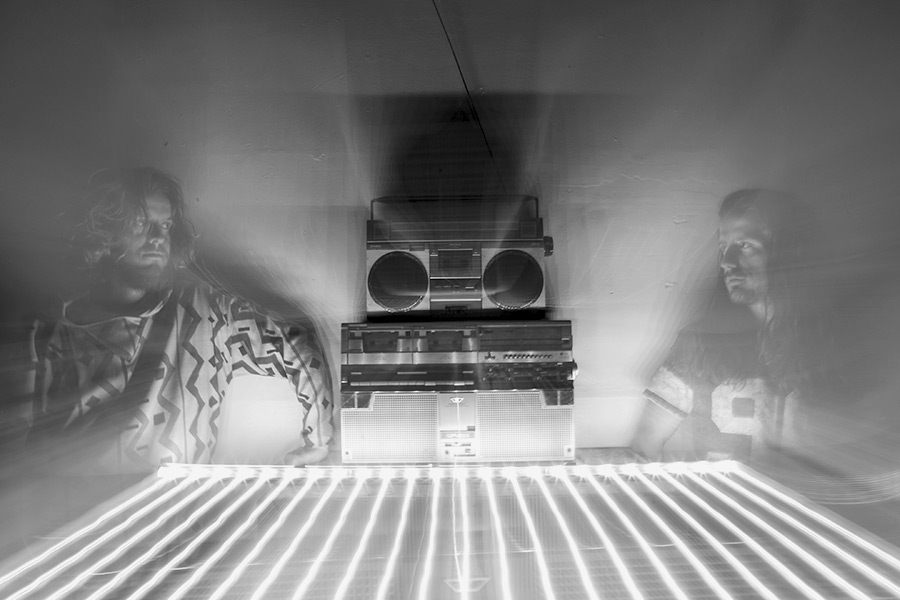 previous artist
next artist
Tell
Listen
Facebook
Soundcloud
previous artist
next artist
Soul Jazz Records Soundsystem featuring Oxman
Legendary London record label Soul Jazz Records have released hundreds of records over the past 20 years - Reggae, Funk, Soul, Jungle, Hip Hop, Dancehall and a whole lot more. They're the people behind the hugely popular 100% Dynamite compilation series and long running club night of the same name, and they are also responsible for unearthing and reissuing hundreds of tracks from Jamaica's all time greatest Reggae label, Studio One
Their DJ sets feature Oxman on the mic and they always get the party rocking with their unique blend of dancefloor devastating tunes !
Website
Facebook
previous artist
next artist
Thool
Listen
Website
Facebook
Soundcloud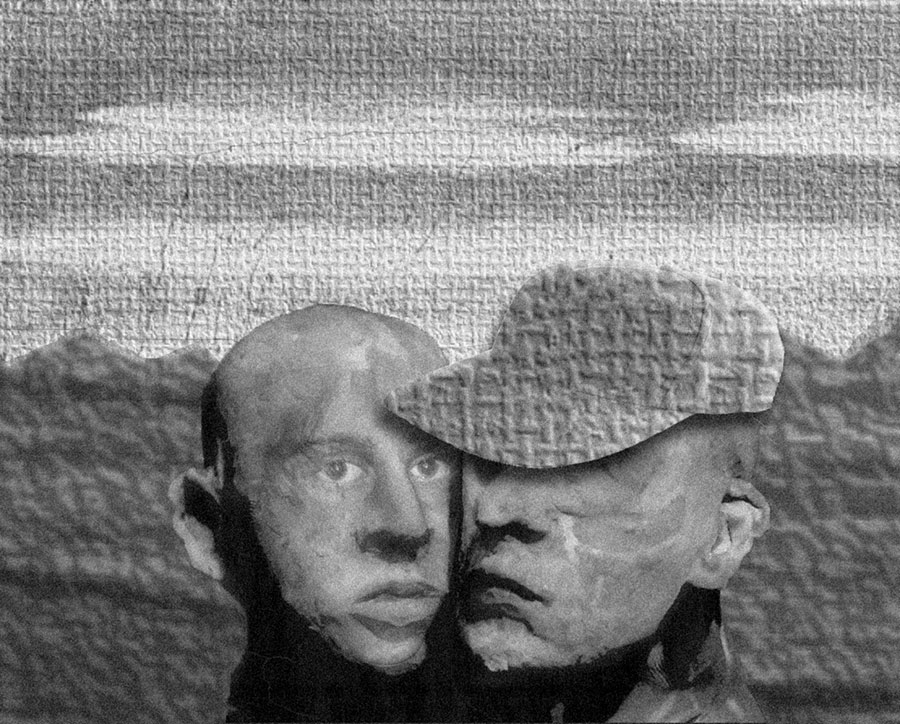 previous artist
next artist
Tom Furse
Listen
Website
Facebook
Soundcloud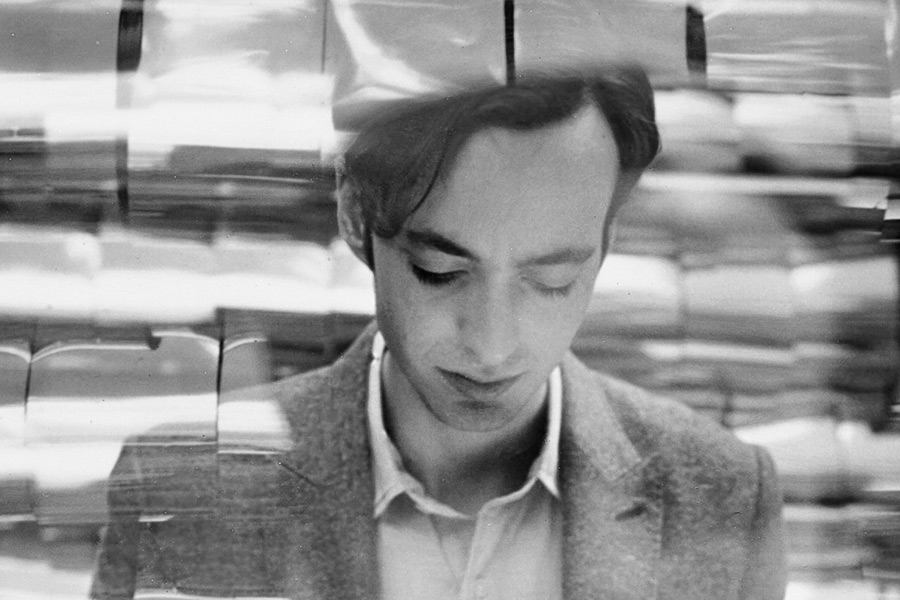 previous artist
next artist
TOMAGA
TOMAGA channel various forms of multi-instrumentalism into music that moves by turns through industrial, jazz, psychedelia and minimalism, on it's way to somewhere wholly other. Devoted to musical exploration, this London based duo obsessively deconstruct familiar tropes, looking for the tension that lies between improvisation and form.
After their first, self-produced cassette, 'Sleepy Jazz For Tired Cats', which was released in 2013, TOMAGA released the acclaimed 'Futura Grotesk' LP on the Hands in the Dark label, followed quickly by 'Familiar Obstacles' – a cassette release for the boutique London label Blank Editions, that was subsequently released as a limited vinyl in October 2015.
Meanwhile they have played countless concerts and festivals across the world including being invited to open for Deerhoof, Silver Apples and Wire, the latter for their UK tour in May 2015 (for full tourdates see below).
In autumn 2015 Tomaga were invited by Turner Contemporary Gallery in Margate to stage a performance using the artworks of Pedro Reyes: re-conditioned weapons confiscated by Mexican police from drug cartels and turned into instruments. The resulting performance will be released on a forthcoming live album. In spring 2016 Tomaga were invited to contribute a sound object to the Yoko Ono exhibition 'Lumiere De L'aube' at the Musee D'art Contemporain De Lyon.
In 2016 they will have both an LP and EP release in autumn/winter 2016 as well as live collaborations with Pierre Bastien and Italian radical improv octect Blutwurst.
Listen
Website
Facebook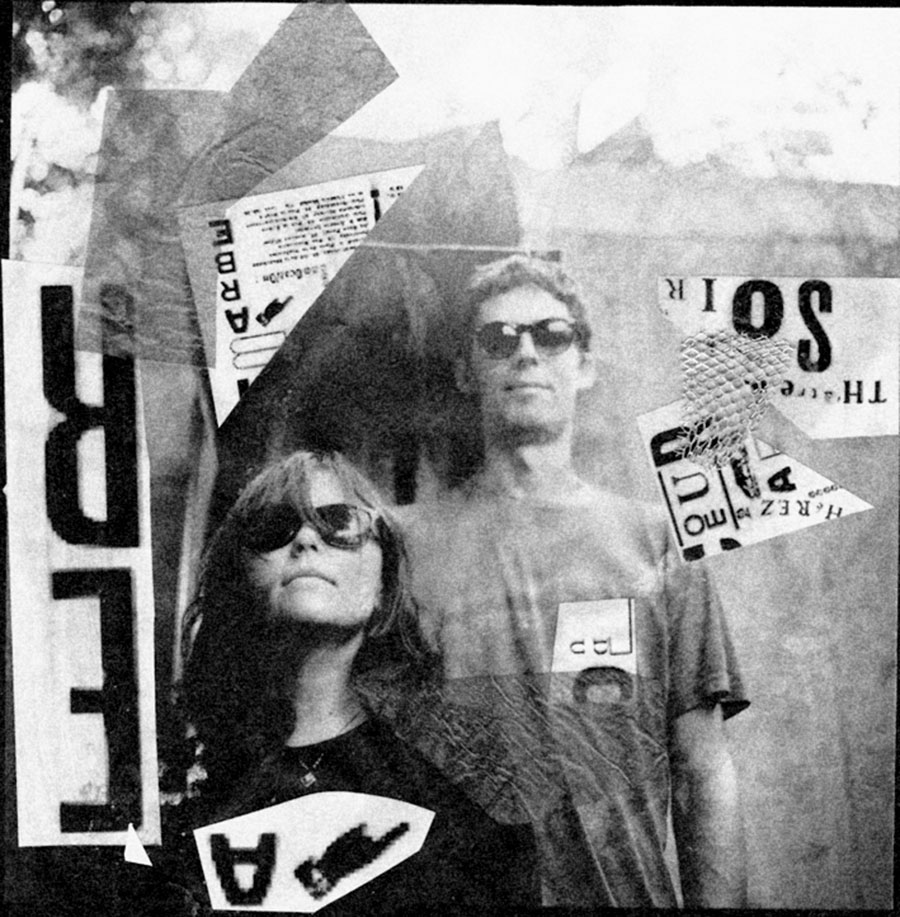 previous artist
next artist
Tomorrow's Warriors
Tomorrow's Warriors is an acclaimed music education and professional artist development organisation and for over two decades has been responsible for launching the careers of some of the most exciting names in British Jazz including; Empirical, Denys Baptiste, Zara McFarlane, Soweto Kinch, Shabaka Hutchings, Robert Mitchell and many more!
The Tomorrow's Warriors Youth Ensemble follow in the footsteps of these artists and perform a set of super hip arrangements, featuring both classic and contemporary jazz repertoire before opening the floor to musicians to join them in a jazz jam session. This is a free event and all welcome, though previous jazz experience is essential for those wishing to participate in the jam!
Website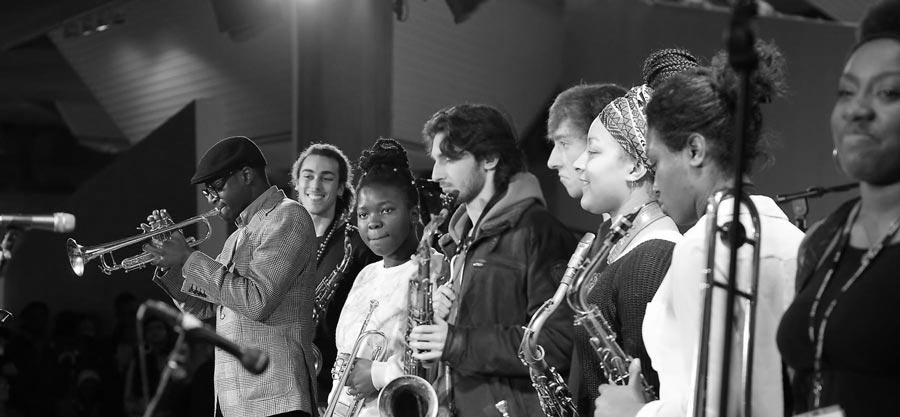 previous artist
next artist
DJ Tutu (Mi Soul)
Tutu is a creative force to be reckoned with and has had an undying love for music since the age of 8! She was always destined to nurture that love into a career.
After she had nurtured her love for music focusing mostly on hip hop and soul, Tutu's long standing colourful career in the world of music radio and club deejaying began with radio training from both Kiss FM & Liberty radio which lead to a successful start of career at Choice FM (Capital Xtra) She was then poached by Channel 4 to produce and present their weekly urban radio show. In doing so, Tutu has worked closely with Def Jam UK, Shaheem Reid (MTV USA) Nike UK and Time Out London magazine.
She remembers her first gig as a DJ at the legendary Fridge Bar in Brixton – London, 12 years ago. The rest is hist..! Tutu has dj'd in more clubs than she can remember including other DJ experiences in locations such as the 'grand' Trafalgar Square and London Fashion week as well as abroad in Paris, France and had her own first ever clubnight featured in the Metro newspaper. More recently, being added to the Mi-Soul DJ rosta.
In her career, Tutu has also been hired as a freelance music Journalist for Time out London/Sao Paolo. Amongst the many 'off the wall' interviews that Tutu has conducted in her time, she was also the last UK journalist to interview Amy Winehouse for a glossy magazine. Subsequently, Tutu was asked to contribute to her obituary…
On account of her music knowledge and great people skills, Tutu was the first female DJ to join Mi- Soul Radio in 2013 and the 'only' for some time. Mi-Soul radio, Londons' newest addition to DAB radio founded by the same team who founded Kiss radio. Over the last few years she's managed to rack up some more 'firsts' with her fearless, out of the box thinking. XXL magazine, thee legendary Hip Hop Bible! based in the home of authentic hip hop; New York, agreed to host their first ever 'XXL Record of the week' radio feature across the waters, live with Tutu on her 'Tutu @ Two' show.
In testimony to Tutu's dedication and talent, over the three years that Mi-soul has been running, throughout any of the schedule and format changes The 'Tutu @ Two' show continues forward in the same place at the same time with the same "Mi-soul fabulous Friday feeling!" The fact is Tutu is a unique, colourful & creative character with an open mind thus, has no problems in indulging in new experiences, if only just the once…
More recently, Tutu has extended her creative arm; re-igniting her full on graphics ability in designing record covers for producers including 'Mr Brian Powers' DJ Spen, Booker T & Westfunk to name a few.
Catch Tutu every Friday from 2pm (GMT) on the Tutu@ Two show or, in a club near you!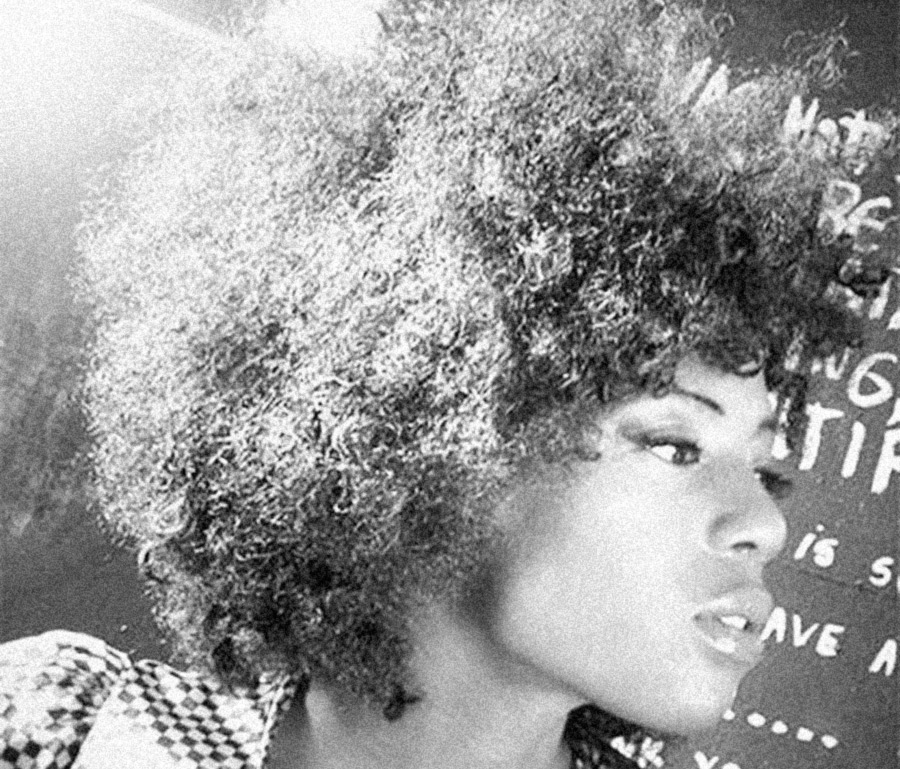 previous artist
next artist
Vanishing Twin
Oblique pop ensemble Vanishing Twin formed in 2015 over a love of unusual instruments, freaky records and the irresistible seduction of A Good Groove. Founder Cathy Lucas, after releasing a string of conceptual cassettes on her own RAM* label under the name Orlando, put a band together and named it after her Vanishing Twin, a sister absorbed in utero, when they were both still a cluster of cells. She is joined by drummer Valentina Magaletti (Tomaga, Shit and Shine, Raime, Neon Neon), bassist Susumu Mukai (A.K.A. primitive electronic producer Zongamin), library music head Phil M.F.U. (Man From Uranus) on strange sounds, and film-maker and visual artist Elliott Arndt on flute and percussion.
Last year the band teamed up with producer Malcolm Catto (Heliocentrics, Gas Lamp Killer) and wrapped their songs in layers of otherness and sub-aquatic obscurity. The resulting debut LP will be released on Soundway in September 2016.
Championed by Gilles Peterson, The Quietus and Wire, the band played widely in 2015, conjuring otherworldly grooves and esoteric euphony in a show that is equal parts crafted sound and improvised delirium.
Listen
Facebook
Soundcloud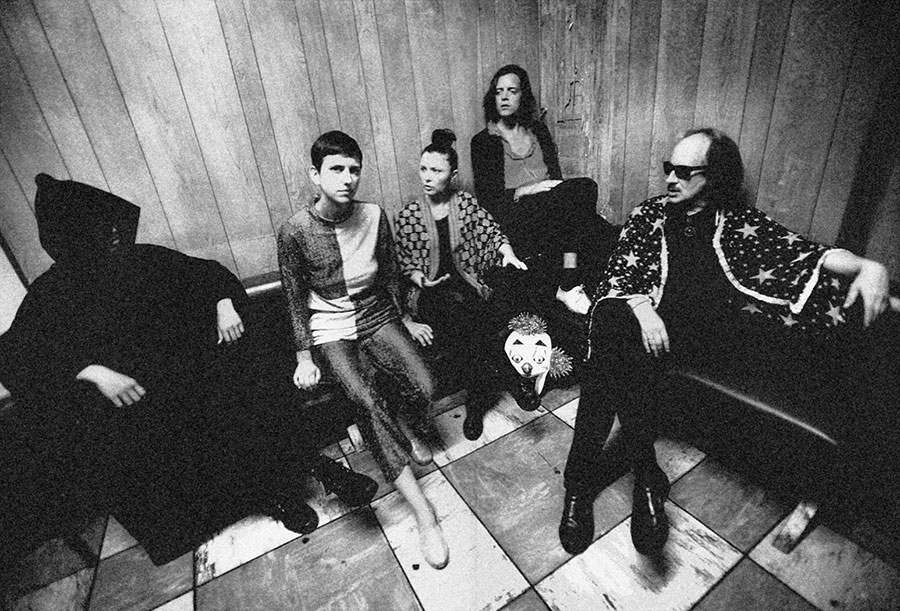 previous artist
next artist
Zeta
Facebook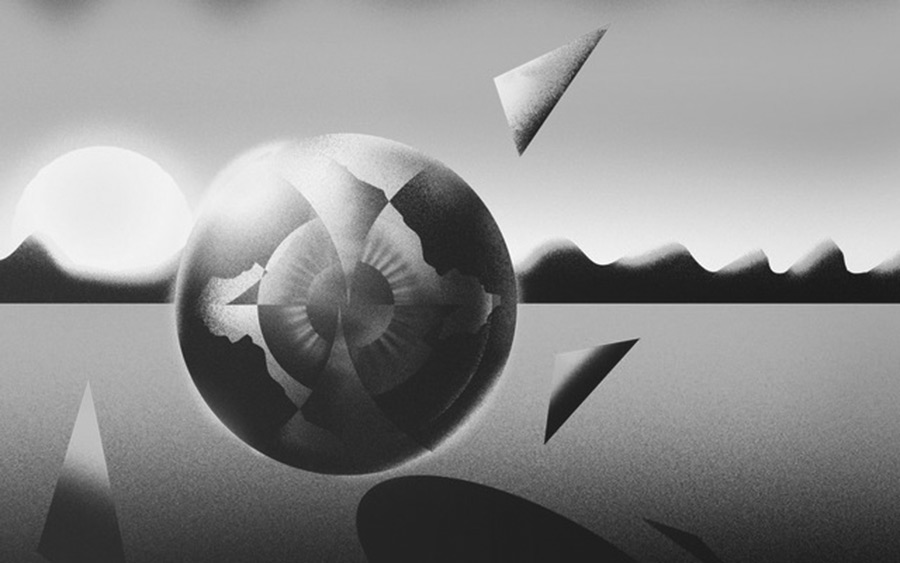 previous artist
next artist
Zombie Zombie
Original music of the Slow Futur show by Elsa Guérin and Martin Palisse, played and composed by Zombie Zombie (Cosmic Neman, Etienne Jaumet, Dr Schonberg), here presented separately from the show as a four tracks double LP.
Slow Futur features two jugglers (Elsa Guérin and Martin Palisse) on a treadmill (8 x 2m) which carries them along a neon light installation which delimits the choreographic space as a kind of space-time tunnel: "the hyperspace". Their minimalist juggling practice – with 3 white balls each – plays with opposite movements like acceleration/immobility, synchronization/progressive transformation, and thus evokes a way of making the body face the inexorable passing of time. The music of Zombie Zombie, repetitive and floating, as a vector of the choreographic mechanic, mixes analog electronic sounds and acoustic rhythms that rise in intensity in order to bring the two jugglers into a frantic and hypnotic rush, whereas the treadmill submits their bodies to a movement independent of their will, so becoming an infernal machine. Between abstraction and representation of reality, Slow Futur questions the relationships between human beings, where the individualism caused by the modern world leads to loneliness, as the human condition is reduced to a simple machine which robotic movements are devoid of emotion. Elsa Guérin and Martin Palisse are not only renewing the image of today's circus but also continuing their research on the choreographic, dramatic and poetic potential of juggling.
Listen
Website
Facebook
Soundcloud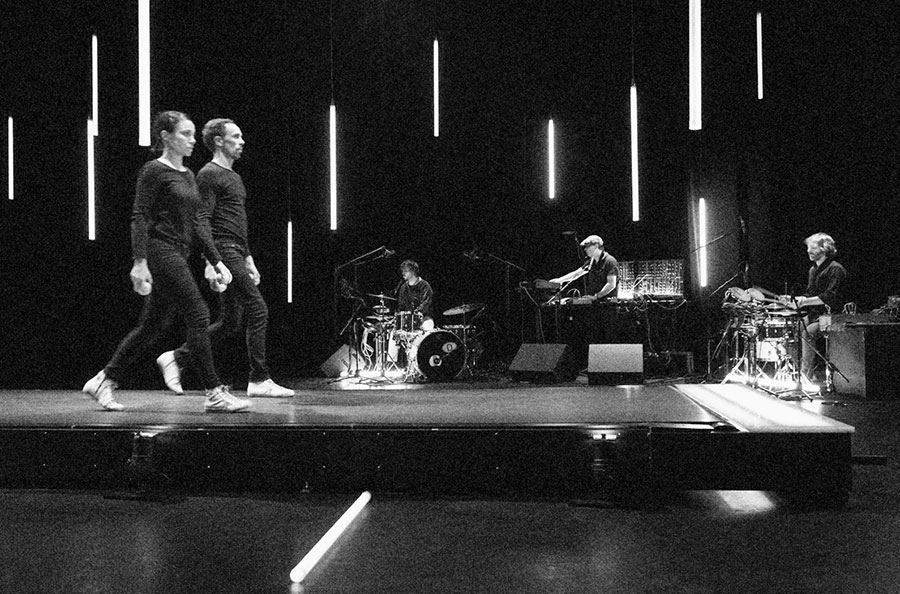 previous artist
next artist
ΦΛΞ
In his most recent attempts to suppress recurring maslowian spasms,  ΦΛΞ has been looking into the creative (ab)use of sonic, electric and magnetic phenomena.
High voltage sparks, joystick ambisonics and max-msp orgies have delivered good yet unsatisfactory results.
A peak was unquestionably the integration of post-zappaesque jazz ensemble 'Circuit', with the sole role to deliver ferocious assaults of live electronics on multiple Polish audiences, during the Polish tour.
Other collaborations were conclusively vacuous, and all efforts have now been re-directed to the latest and final action named: "The parts of a car are not the car, but there is no car other than its parts" : An expanded vehicle of investigation that embraces Chandrakirti's view on emptiness, aiming to deconstruct our conventional perception of 'the car', its parts and by extension all other phenomena.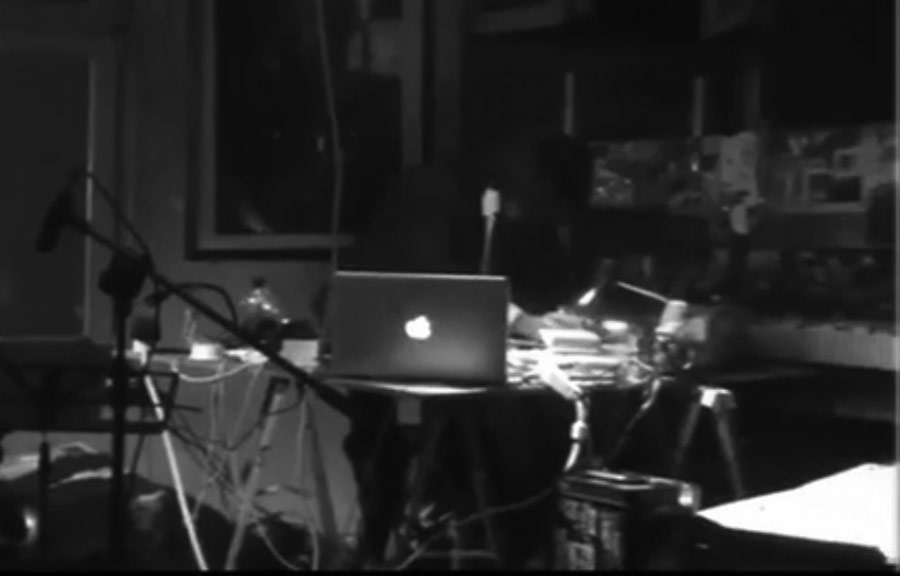 previous venuenext venue

Gillett Square

N16 8AZ

Gillett Square will return as a central point for the festival, hosting free live music and workshops all day long, including activities for kids, musicians and music lovers.

Artists playing


| | |
| --- | --- |
| 5.00 | DJ Yared Markos (Kaffa Coffee) |
| 5.00 | Ruby RushtonListen |
| 5.00 | DJ Tutu (Mi-Soul) |
| 5.00 | Grand Union Orchestra |
| 5.00 | Anthony Chalmers |
| 5.00 | Roger Robinson & Disrupt |
| 2.00 | The Soul Jazz Records Soundsystem feat. Oxman |
| 4.00 | Newton Dunbar |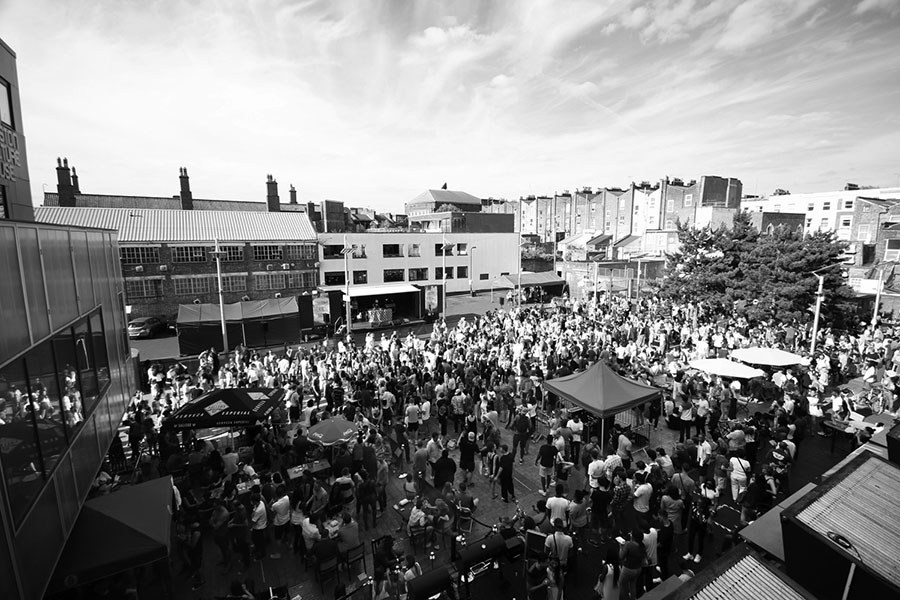 previous venuenext venue

POND Dalston

Stamford Works, Gillett St, London N16 8JH

Artists playing


| | |
| --- | --- |
| 2.00 | Tomaga |
| 4.00 | Zombie ZombieListen |
| 5.00 | Not WavingListen |
| 6.00 | Primitive World |
| 7.00 | Chuggy (Emotional Response / Emotional Rescue) |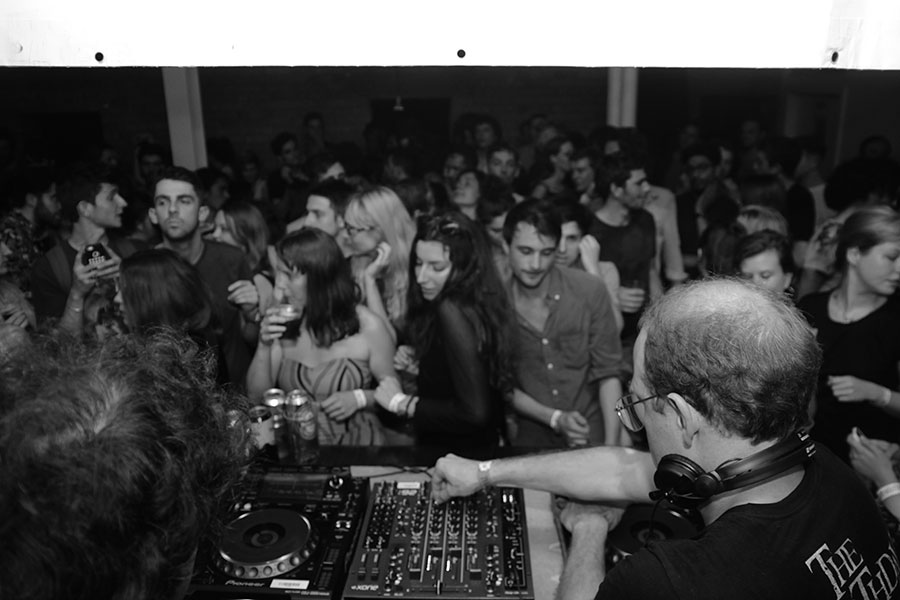 previous venuenext venue

Dalston Boys Club

68 Boleyn Road, London N16 8JG

Artists playing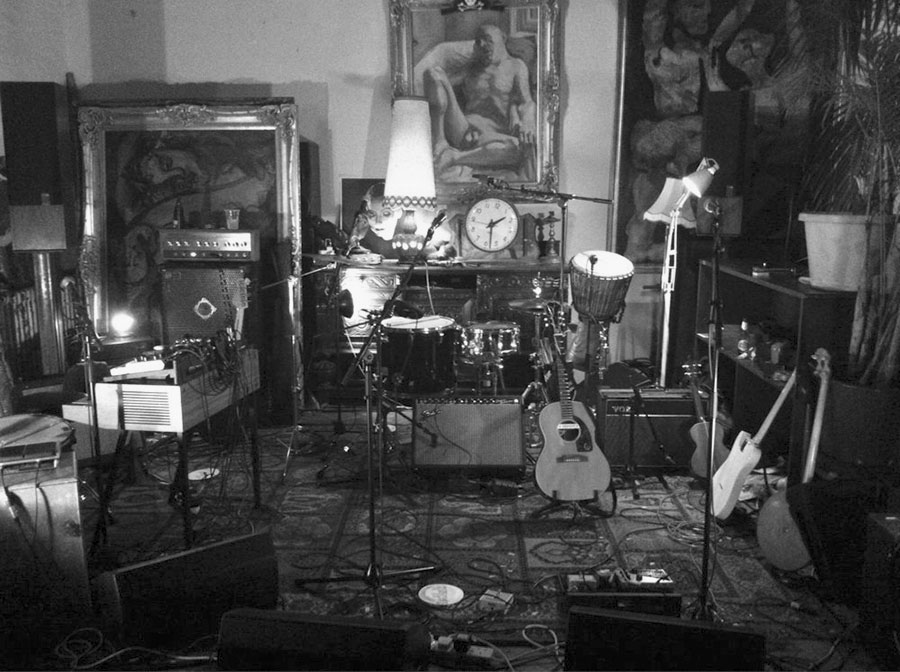 previous venuenext venue

Servant Jazz Quarters

10a Bradbury Street, London N16 8JN

DEEK Recordings present


| | |
| --- | --- |
| 2.00 | Laura GrovesListen |
| 4.00 | Never |
| 5.00 | ThoolListen |
| 6.00 | DJ Bullion and Charlie Bones |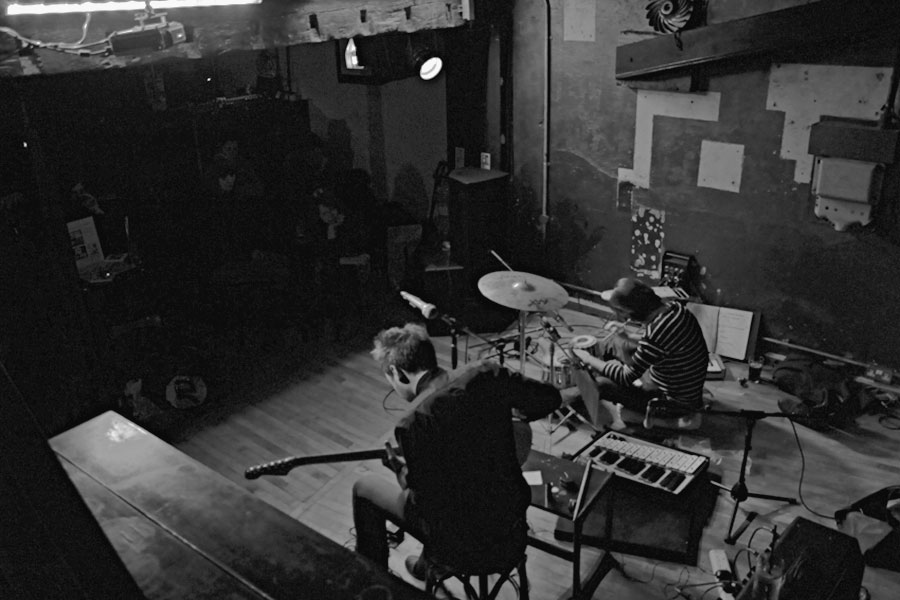 previous venuenext venue

Dalston Jazz Bar

4 Bradbury Street, London N16 8JN

Artists playing


| | |
| --- | --- |
| 2.00 | Alan Weekes |
| 4.00 | Brian Edd |
previous venuenext venue

Arcola

24 Ashwin St, London E8 3DL

Artists playing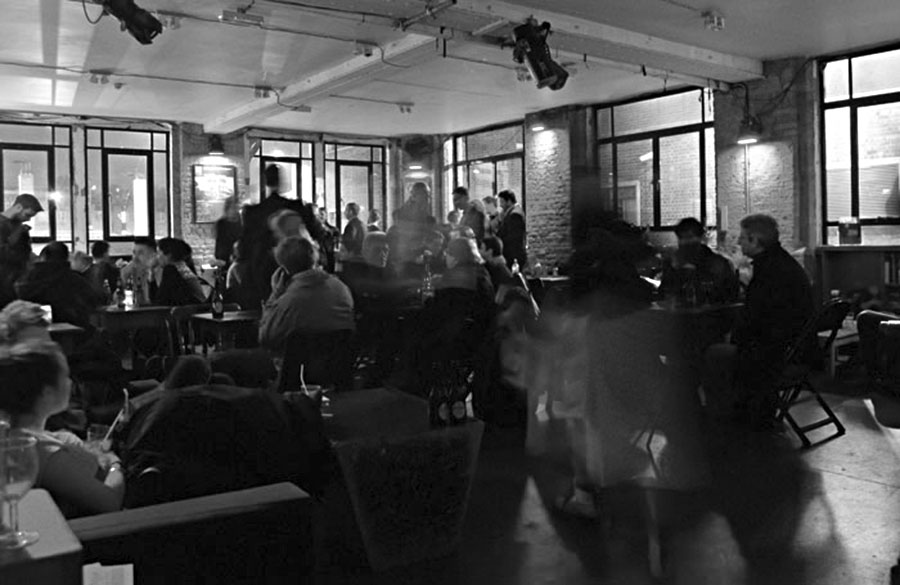 previous venuenext venue

Tipsy

20 Stoke Newington Rd, London N16 7XN

Beat X Changers present


| | |
| --- | --- |
| 2.00 | TellListen |
| 4.00 | Point Carré |
| 5.00 | Peter Raw |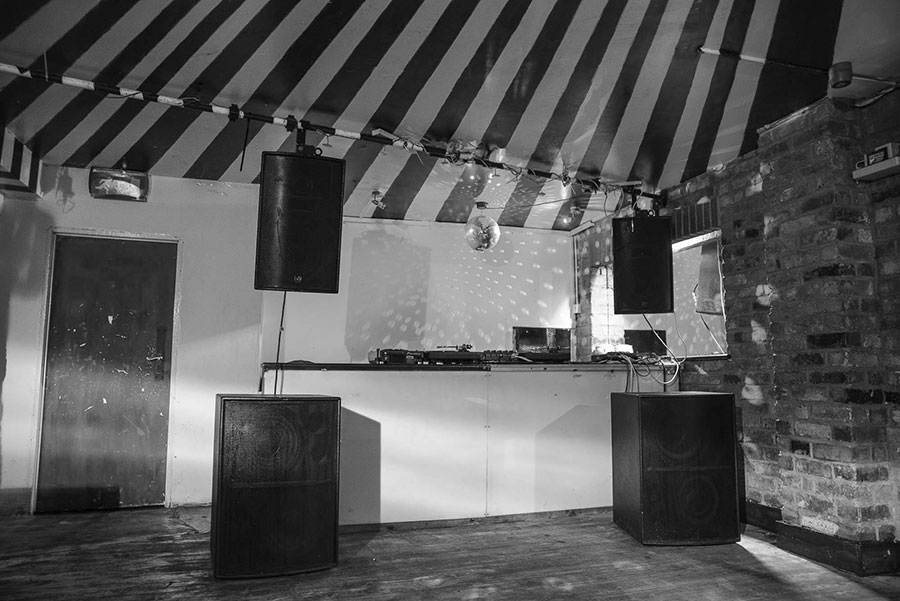 previous venuenext venue

Club Makossa

113 Kingsland High Street, London E8 2PB

Artists playing


| | |
| --- | --- |
| 2.00 | Soccer 96 |
| 4.00 | Sad Eyes |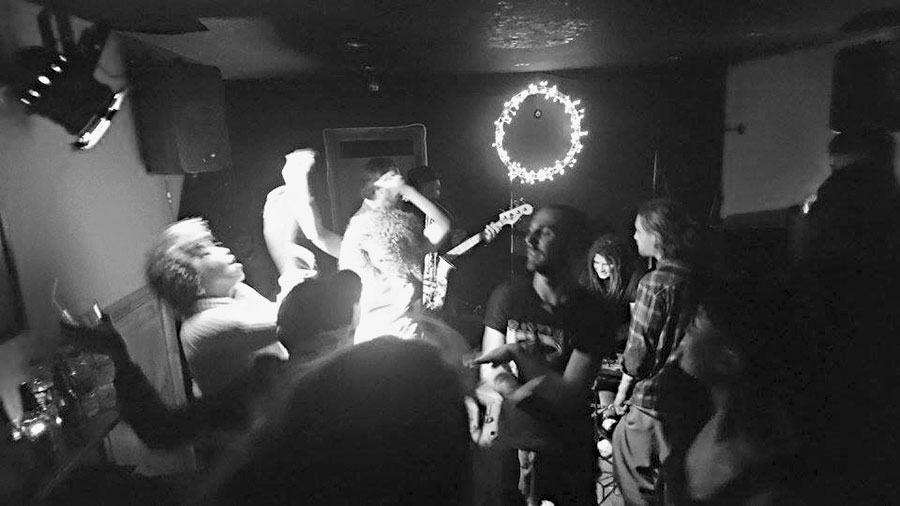 previous venuenext venue

Stamford Works

Stamford Works, Gillett street, London N16 8JH

Artists playing


| | |
| --- | --- |
| 2.00 | La Leif |
| 4.00 | KOVES |
| 5.00 | Black Volume |
| 6.00 | Emotional Response DJ set |
| 7.00 | ΦΛΞ |
| 7.00 | Zeta |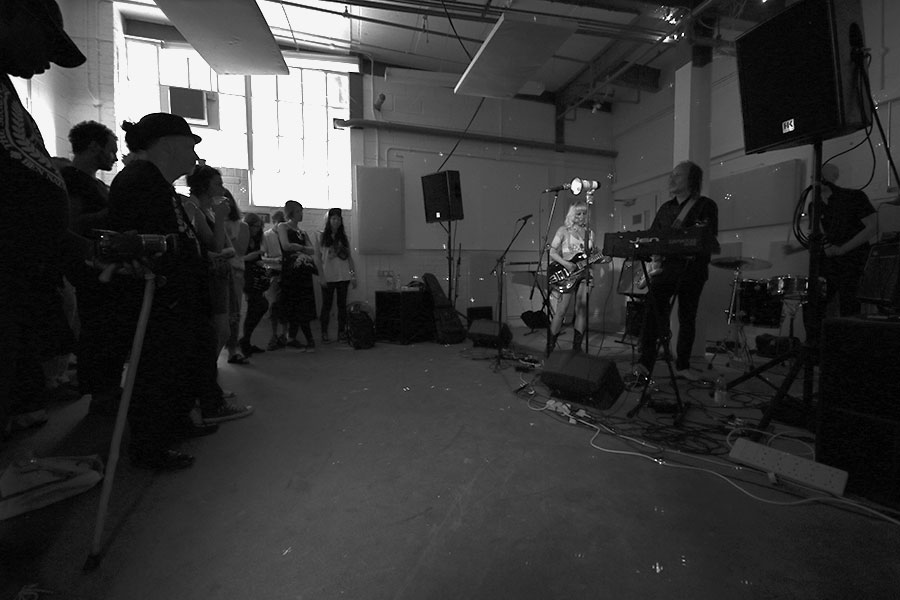 previous venuenext venue

Morna Lounge

79 Kingsland High St, London E8 2PB

Artists playing


| | |
| --- | --- |
| 2.00 | Britain's Got Reggae |